Green for the win at Black Opal Stake's Fashions on the Field
Most outfits are tried on many times before they hit the runway, but Kate Lynch was unsure hers would fit until the day of Fashions on the Field.
The women's winner at Canberra's Black Opal Stakes on Sunday said her mum finished making the green, white and black floral dress late the night before.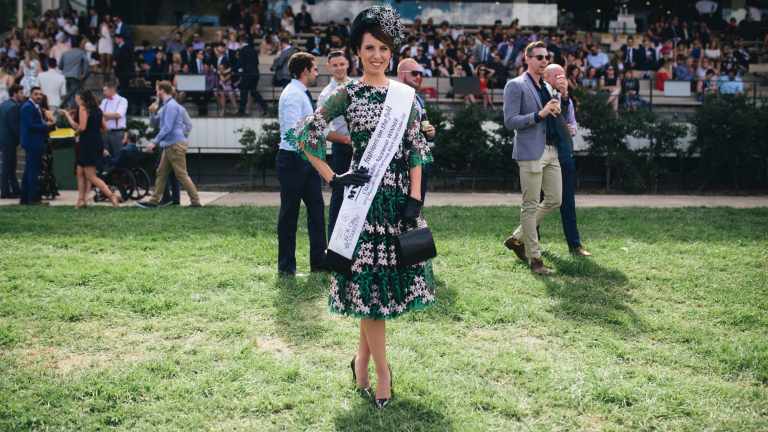 "I wasn't even sure if I'd have a dress in time, but I love it," the Sydney woman said.
A felt hat with wire flowers complemented Ms Lynch's lace and satin dress.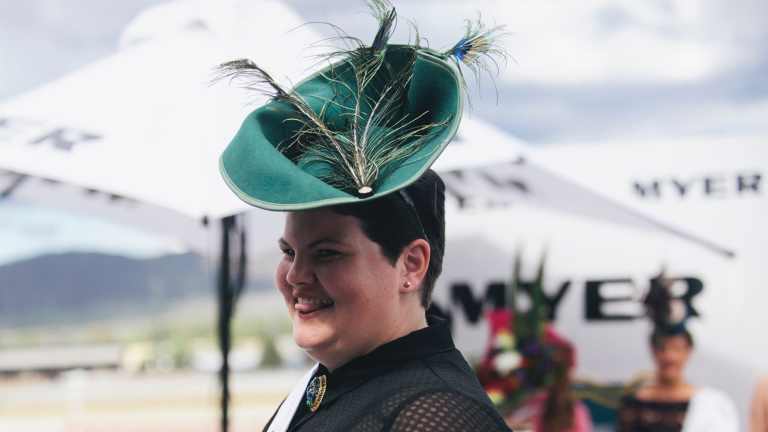 All three winners were united in choosing green, whether as a focus or accessory.
Persistence paid off for the men's winner, Hamish Lardi, who studied this season's trend extra hard for his fourth year in the running for first prize. The judges admired his classic grey suit and hat, topped off with a green pocket square and tie - which boasted a sophisticated "trinity knot" that took an online tutorial to master.
A blue ribbon was pinned to Mr Lardi's suit jacket as a tribute to Canberra race track rider Riharna Thomson who died on Friday after injuring herself in a freak accident.
Jenn Lewis of Ngunnawal took out the millenary award for her emerald green fascinator made of felt and peacock feathers.
Despite green taking out the 2017 colour of the year, former Fashions on the Field winner and this year's judge Viviana Croker said the winning trend was more of a coincidence.
"Technically for autumn racewear it can be any colour, usually darker like burgundy and mustards, but any colour can be quite in," she said.
"Red was quite big this year. It's just making sure you adhere to the rules."
As with every racing event, some visitors cared more about the betting than the runway. And as always, some punters had better luck than others.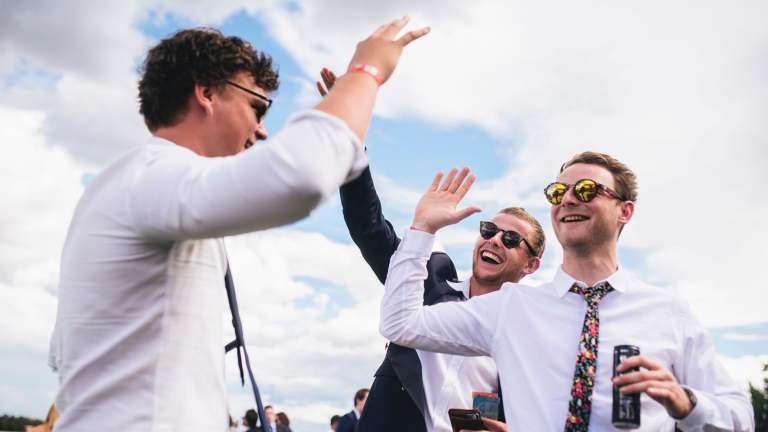 Queanbeyan resident Jordan Hedington jumped with joy when he scored $1000 on horse Eusebio in the 3.45pm race.
But he offered no logical argument for crediting the win to his self-proclaimed "sexy suit".
"I just think it brings good luck," he said.
Lawrence Hughes, of O'Connor, was equally stoked to snag $180 on the same race, although he expected it to be long gone by Monday morning.
Clare Sibthorpe is a reporter for The Canberra Times