Grovelling pays off with a Sibelius singalong on the program
Hallelujah! A looming concert to be given by the Canberra Choral Society will now feature not only a singalong Hallelujah Chorus but also a singalong of the hymn from Sibelius' Finlandia.
Monday's influential column got down on bended knees to plead with CCS supremo Tobias Cole to have a change of heart. It is the 150th anniversary of the birth of Finnish composer and national hero Jean Sibelius. Cole's CCS was all set to sing in concert a setting of Jean Sibelius' Finlandia hymn that might have had Sibelius turning in his grave.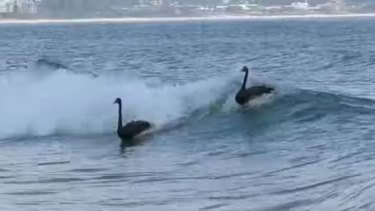 There is a famously awful God-bothering version, much warbled by the famously awful Mormon Tabernacle Choir, whose members, being Americans, probably wouldn't be able to find Finland (or Canada for that matter) on a map. There was a real fear (and a misapprehension on my part) that the CCS might sing that one. We can neither confirm nor deny that a seething Finnish government was on the brink of recalling its ambassador and that the ambassador had begun to pack her bags.
But now a crisis in Australian-Finnish relations has been averted and the CCS will be doing the right thing by Sibelius and the Finns. Instead of the planned setting contrary to the spirit of Finlandia the CCS and congregation will now sing the English translation of the tenderly exultant verses for the hymn written by Professor Koskenniemi. Sibelius himself, a grouch with high standards, approved them.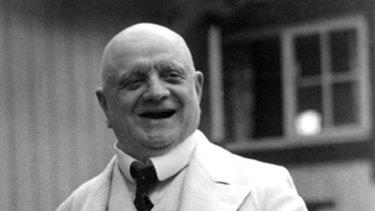 What's more, Tobias Cole advises us, the audience at the concert will be asked to stand and join the choir in singing the hymn. Finnophile Keith Bosley's faithful translation of the hymn's patriotic sentiments (welcoming Finland's dawn of independence after a long history of Russian and Swedish bullying) will be printed in the concert program.
What a shame no ACT equivalent, in words and music, was composed at the time a grateful ACT achieved self-government after decades of federal tyranny.
Tobias Cole told us on Monday that while the CCS hadn't been planning to do the (misguidedly popular) God-bothering version it had planned a not-at-all Finnish version somehow involving "Zulu" sentiments.
But Zulus and snow-upholstered Finland wouldn't seem to have a great deal in common. Now, instead, after this column's promptings, everyone will sing the respectful Koskenniemi/Bosley version. Meanwhile, to remind yourselves of the melody, we commend a Flashmob Finlandia version, on YouTube, performed at Helsinki's Central Railway Station. That wondrous facility was designed by Eliel Saarinen who might well have designed this federal capital city (he came second in the international design competition) if he hadn't been pipped at the post by two Americans, whose names escape us for the moment.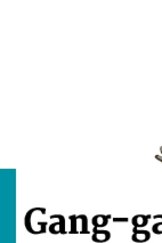 As well as this year bringing Sibelius' 150th birthday it brings Handel's 330th (it was on Monday) which is why in the coming concert all about famous birthdays everyone there will be able to join in a joyous singalong mangling of Handel's Hallelujah Chorus.
Meanwhile in this Sibelius-rich year there is soon to be a performance by the youthful-looking Sibelius 150 Trio, at the Embassy of Finland. Even if the music alone doesn't attract you this would be a good excuse to visit what is surely Canberra's most architecturally exciting embassy. Your columnist has been there, and gave several gasps of wonder and delight. And to its obvious attractions is added the romance of the inspiration behind the design being a famous Finnish warship. Blur your eyes a little and you will see it, that incongruous thing, a warship moored far inland at landlocked Yarralumla.
The Sibelius 150 Trio is at the Embassy on Monday, March16, 2015, at 7 pm. Ticket inquiries to Ewa Walczuk, Embassy of Finland, 02-62733800. The Canberra Choral Society's Birthdays At BAC concert is at the Belconnen Arts Centre, at 5pm on Saturday, March 21. Tickets available shortly through Trybooking.
Mention above of YouTube reminds us that readers attuned to our occasional series about birds and their "play" are referring us to an apparently world famous YouTube clip. It shows four black swans surfing at Kirra beach on the Gold Coast. Just go to "Black Swans surfing at Kirra Beach".
We have been discussing here whether or not what we see when we watch birds "playing" really is play, but one reader who alerts us to the surfing swans says "No doubt in my mind they are having fun."
Yes, one of the swans, having surfed to shore, goes right back out to find another wave. The human audience on the shore rejoices as three of the swans together catch the same party wave and surf to the beach. It looks like a hoax, but it has been on Nine's TV news and so must be true.
Even Marcel Marceau, if there on the beach at Kirra, would surely have whooped for joy at the spectacle. Friday's item about the great mime artist has prompted a former editor of The Canberra Times to reminisce.
"My capricious memory not being what it should be, I recall an embarrassing incident involving M. Marceau when he performed at the Canberra Theatre, possibly in the 1970s. The review in The Canberra Times (critic unknown) was less than complimentary. The upshot was (I think) either that he would never perform in Canberra again or that he would never speak to The Canberra Times again. Given his signature silence, the silent treatment seemed appropriate."
Out Of Silence - Marcel Marceau in Australia 1965-2003 photographs by Jan Dalman, opens at the Alliance Française of Canberra in Turner on February 26.