Hear ye, ACT's crying shame
Once upon a time (especially in the fun-loving 1960s and 1970s) every Canberran knew when it was the Australian National University's Bush Week. There would be an outbreak of public undergraduate pranks and irritating but harmless atrocities, gratefully reported by the always novelty-hungry Canberra Times.
Some Canberrans, usually prominent movers and shakers like local MPs, even used to find themselves temporarily kidnapped as part of the week's Scavenger Hunt in which judges awarded points for the objects scavenged and brought in.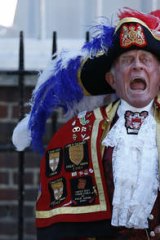 Alas, last week's Bush Week passed, as is usual in recent times, with no public figures scavenged and with the city left entirely unscathed. This prominent Canberran, your columnist, waited and waited in hope of being scavenged. But no one came.
Ben Latham, a third-year ANU student and an editor of the undergraduate newspaper Woroni, has been researching, wistfully, the action-packed Bush Weeks of yesteryear and especially the very first events of the early 1960s. He described this year's version as ''pretty tame compared to the infamous Bush Weeks of years gone by''.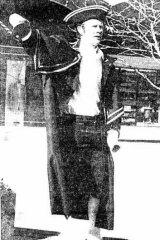 Latham had wondered what were the origins of Bush Week and, in a Woroni from 1960 reporting the first Bush Week ever, found the activities described and the orgy's name explained.
He reports the name came from the conviction of masterminds Robert Reece and George Martin (where are they now?) that Australia was losing its bush ethos and needed to recapture it.
"The Australian ethos faces a black future,'' Reece told Woroni. ''National customs and traditions recorded as early as the 1930s are fast being submerged.'' Reece said he felt ''a vocational duty to restore this folklore of our forefathers''.
This helps explain not only the annual jamboree's name (perhaps a little incongruous now that Canberra prides itself on being so metrosexy) but also why, in the early years, there were so many bush-based activities and an annual Bush Week pilgrimage to a nearby, flinching country town where scholars might try to drink a pub dry.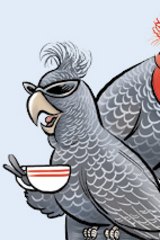 For Bush Week in 1960 there was a public discussion of ''Are You a Dinkum Aussie?'' A bucolic figure called The Tumbarumba Teetotaller (where is he now?) presented a public lecture on ''The morals, ambitions and discomforts of the rural working class''.
In 1961 Reece and Martin were again at the helm, and planned a series of events (it's not clear if these did take place) with an Aussie twist. There was a guessing competition, ''How many banksia men in the beer barrel?'', and (a reminder of how racist, sexist and generally blush-makingly inappropriate Bush Week could be) an advertised lecture on the topic ''The cretin as a social problem in country towns'' with, it was promised, ''live cretins on display''.
The Bush Week of 1961 featured ''a day-long long railway excursion to the town of Bungendore, seen as a crusade to the very shrine of Australian nationalism itself'''.
Latham says that ''by 1963, Bush Week was an established, annual tradition, akin to Foundation Day or Commemoration Day celebrated at other universities''.
The students did silly things but, Latham reminds us, lots of Bush Week stunts raised funds for good causes. So, for example, 1961's orgy raised money for Abschol, the system providing scholarships to enable Aboriginal students to attend university.
Bush Week didn't amuse everybody. Latham found ''the charitable nature of Bush Week endured for much of the tradition's history, ostensibly a week of fund-raising that provided what its organisers called in the 1963 orientation guide 'the perfect excuse for student hilarity'.
''However Professor [Herbert] Burton, inaugural principal of the Canberra University College [now ANU], protested that Bush Week 'gave an opportunity to the exhibitionist and the hooligan under the hypocritical facade of raising money for charity'."
Doing our own fossicking through records of Bush Weeks of long ago we came across, in a week in which a town crier has been an international celebrity (professional town crier Tony Appleton in full, gorgeous regalia was on the steps of St Mary's Hospital in London, yodelling the news of the royal birth) a town crier involved in 1977's Bush Week. Just as we'd begun to think our town in its centenary had everything here's a reminder of something, we don't have - a town crier, How about it, Robyn Archer?
Yes, in 1977 Bush Week organisers declared that the ANU had seceded from the Commonwealth (surely an idea worth revisiting) and was now to be known as the kingdom of Moronia.
The Canberra Times ran a photograph showing ''Mr Richard Hines [where is he now?], town crier of the kingdom of Moronia (formerly the Australian National University)'' in Garema Place announcing the secession. The Times told how the new kingdom saw to it that ''barricades were put up at all entrances to the former campus of the ANU, with those seeking entry asked to pay 50c for a 'passport'''.
Lots of people were inconvenienced and were cranky about it, but, the Times reported, ''by the time the barricades were removed in mid-morning about $400 had been raised for Koomarri from the 'passport' fees, according to the president of the ANU Student Association, Mr John Nicholson, alias King Jack of Moronia''.