Historic city to celebrate in style
A grand cathedral project is one of many events to mark Goulburn's 150th anniversary.
Years of conserving and restoring a 141-year-old cathedral in Goulburn will reach a significant milestone when a 10-metre-high copper-clad spire is hoisted on top of its bell tower. The race is on to have the spire in place this year, coinciding with Goulburn's 150th anniversary.
Rambo, the highway town's giant merino, will get a neck scarf to mark the anniversary.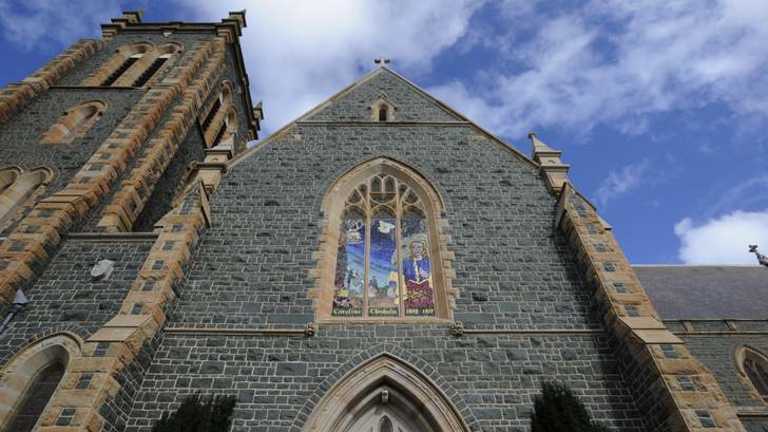 The most ambitious, time-consuming project has been the greenstone Catholic cathedral, which is on the New South Wales Heritage Register, and the only one of its kind in Australia. A $5 million restoration has been undertaken, underpinning footings and tower, fixing drainage and the structural integrity of the walls and tower.
Completing Italian architect and stonemason Andrea Stombuco's 1871 design with modern design principles, and to conform with the current Australian building codes and standards, has been a challenge for Goulburn's Dutaillis Architects.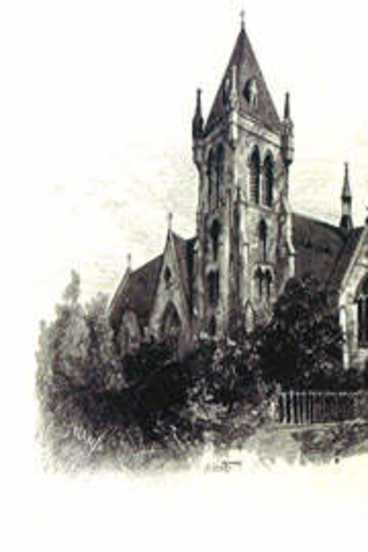 The spire will be skinnier and taller than original drawings to help drainage and allow for maintenance. The roof pitch will be the same as the original design. A lightning rod will go on top, as shown in original drawings, to provide direct-strike lightning protection.
The pre-frabricated spire will be hauled to the site and hoisted by a large crane and bolted in place - secured by three separate steel frames, the main one weighing 1300 kilograms, a secondary one weighing 1200 kilograms and the spire frame 1600 kilograms.
The cathedral's origins can be traced back to Goulburn's first European settlers after the district was first explored in 1798 and planned. In 1833, Goulburn's first recorded Mass was celebrated in stables and in the town's early development the Catholic community met in homes and farm buildings, hoping one day to build a church. In 1863, Goulburn was proclaimed a city, the third largest in NSW, and in 1869 Stombuco was commissioned to design Sts Peter and Paul's Cathedral.
Over the years, fires and short-sighted bureaucrats have ravaged Goulburn's historic grandeur, yet precious links to Australia's past remain in the nation's first inland city. The old greenstone and sandstone cathedral, which has three bishops buried under its altar, is one such link. Parishioners are working to save the post-Gothic church from a fate similar to the city's ornate picture theatres, hotels and wool stores, which have been burned or bulldozed.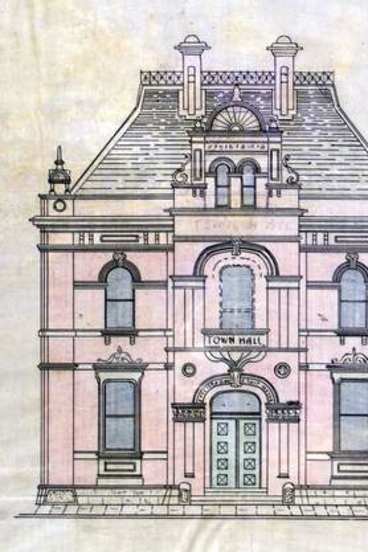 In 2011, Governor-General Quentin Bryce unveiled a mosaic of the ''Immigrant's Friend'', Caroline Chisholm, in one of the old cathedral's window arches.
It includes a motif of Chisholm, a ship, immigrants, her horse and the Australian landscape. Chisholm established barracks in Goulburn in the mid-1800s for some of the thousands of migrants she dedicated her life to helping.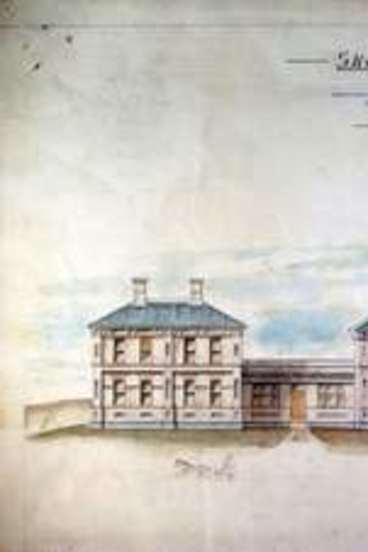 St Saviour's Anglican Cathedral in Goulburn will launch a fundraising appeal for its spire, which should be visible from the Hume Highway. It won't be in place this year.
Both the cathedral and St Saviour's Hall were designed by Australian architect EdmundT. Blacket. The tower was built and bells installed, as per the original design, as a 1988 bicentennial project. Dean of St Saviour's, Phillip Saunders, says the spire could be completed for under $1 million, less than earlier estimates of up to $3 million, due to new materials now available.
Goulburn still has a treasure trove of elegant old buildings, from quaint workers cottages that defy time in the inner residential areas, to grand civic buildings from where much of rural NSW was once administered.
Celebrating that early architecture will be among anniversary highlights, as will a parade of history and achievements that will travel down the main street.
Next month, NSW State Library's Mitchell librarian Richard Neville will open the Manfred collection, the work of prolific Goulburn architect Edmund Cooper Manfred.
The first of two Manfred exhibitions will open on February 24, featuring buildings on the western end of the city, including cottages, residences, villas and the hospital.
On March 2, heritage architects and conservators Maisy and Ian Stapleton will open ''Mainstreet Manfred'' , which features the central business district, including the Town Hall, fire station, Mechanics Institute and band pavilion in Belmore Park.
Retired architect and town planner David Penalver's book, E.C. Manfred - Architect and Surveyor, Goulburn, which features commercial buildings, terrace housing, churches, hotels and sample sketches, will also be launched on March 2.
Ghost tours of the cemeteries will also be held. Explorer Captain William Hovell and First Fleeter Mary Allen are buried in St Saviour's Cemetery.
John Thistleton is a reporter for The Canberra Times.