Historic indigenous collection in "severe and catastrophic state"
Parts of Australia's historic collection of indigenous audio and film recordings will disintegrate within a decade without increased funding for their preservation, according to a former Australian of the Year.
The Australian Institute of Aboriginal and Torres Strait Islander Studies chairperson Mick Dodson said an external review of the institute's collection had highlighted fears world heritage could be lost.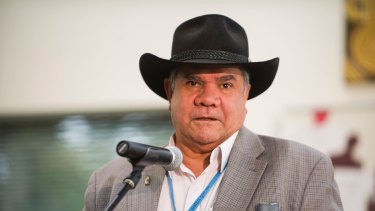 "We recently had our collection assessed by independent experts, who found that large parts of it were [at] severe to catastrophic risk of disintegration," Professor Dodson said.
"We have film that, for example, is from as early as the 1920s, that contains knowledge of the world's longest continuing civilisation which could be lost forever unless we work urgently to preserve it."
Professor Dodson said the institute needed increased and more secure funding for its digitisation program, which received $3.3 million from the federal government this financial year.
"We probably need an injection of about $15 million million straight off, organisation wide – and we probably need about two-thirds of that for digitisation," he said.
The 2009 Australian of the Year said there had been no guarantee the stand-alone digitisation funding would be renewed for 2015-16. If it was not, 25 Canberra positions would be lost and the institute would have to redeploy some of the now-124 staff from other areas to continue the preservation work, he said.
An institute spokeswoman said the external review report by consultants Significance International, received in August, rated not only the state of the collection but its global standing.
"They've labelled it a site of pilgrimage, and said it's the best contextualised collection of Aboriginal heritage in the world,' she said.
Professor Dodson said audio and film at risk included recordings of rare dances and languages.
"We have film that, because of the way they had their soundtracks made, will be useless, according to UNESCO, by 2025," he said.
A spokesman for Education Minister Christopher Pyne said the institute did valuable work, however provided no guarantees for future funding.
"Much has changed in the research and higher education landscape since AIATSIS was established 50 years ago and the size and composition of AIATSIS' staffing arrangements will need to remain flexible and responsive to emerging developments and priorities," he said.

"The recent independent review and subsequent assessments identify a number of important challenges facing AIATSIS that its council and management will need to address into the future.
"The government is working closely with AIATSIS to consider strategies to face these challenges."
The spokesman said the level of government funding would "be a matter for budget consideration at the appropriate time".
Reporter at The Canberra Times