How Canberra is bringing life to its laneways
Lined with garbage cans and parked cars, Odgers Lane is an unlikely setting for sunrise yoga.
Its sister laneway, Verity Lane, is also one of the last places you'd choose to hang out late at night.
But the laneways of the iconic Sydney and Melbourne buildings are undergoing a transformation, driven by local businesses, landlords and the City Renewal Authority.
On Sunday, the authority revealed plans for architecturally-designed "waste enclosures" to disguise the commercial bins in the laneways, cut the number of bins from 80 to six in each laneway, and get rid of the cars.
But that $400,000 investment comes after a long period of neglect in the area, a void that's been filled by others looking to bring life back into the spaces.
Building owners last year called for the government to address long-standing issues around the buildings - including lighting to footpaths, verges and rubbish disposal - before it redeveloped the Northbourne strip into a a pedestrian-friendly plaza.
Stavro Dascarolis, a part-owner of the Melbourne Building, said there was a high-level of private investment in the area at the moment.
He's spent a fair amount of his own time and money restoring his property in what he sees as his contribution to the city and not a money-maker.
With at least seven bars either open, or about to open in the buildings - including speakeasy Molly - Mr Dascarolis was glad to see the government also giving a bit of love to the inner-city laneways.
"They're turning dirty laneways into something people can use. At the moment they're not pedestrian friendly and it stinks. I've been on site every day for the last eight months refurbishing my property, at the height of summer, and it's been overwhelming," Mr Dascarolis said.
Over two massive days, Loaded Laneway will bring two bars, eight food vendors an both local and interstate acts to Verity Lane, sandwiched between the two halves of the Sydney Building.
Event co-ordinator and marketing manager Sophia Carlini said the event was licensed until 3am and about 800 people a night were expected.
"The idea is to really bring out the Sydney building and expose Verity Lane," Ms Carlini said.
"There've been other events in laneways but nothing as big as this."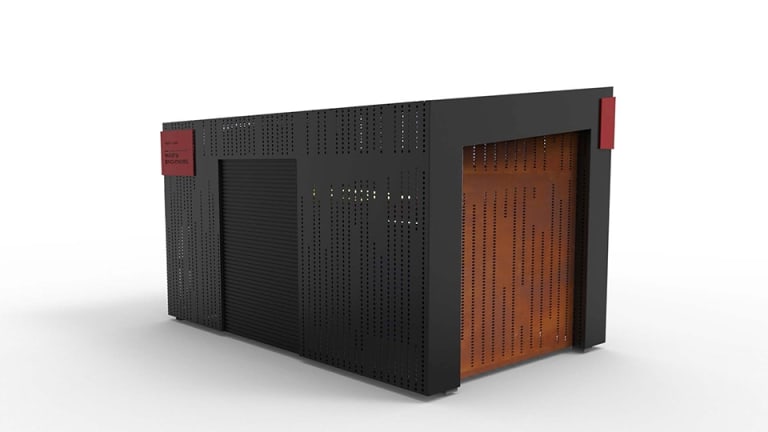 There are some logistical nightmares involved in running an event like this in a laneway - for example, they can't shut down the lane during the day so their bump in times are limited and they have to bring in the stage at the last minute.
But Ms Carlini said it was worth it to bring people into one of Canberra's forgotten corners.
"There's so much beauty and culture in Canberra but we're a bit behind the times," Ms Carlini said.
"It's nice the community are doing things to bring out its potential."
Cafe Meadow has been running morning yoga in the Melbourne Building laneway (they're on the hunt for a new teacher right now).
Manager Carlo Krikowa said the inner-city laneways were "underutilised" and they wanted to change that.
"For a long time they've just been places to park or dump garbage," Mr Krikowa said.
"One thing I love about cities like Sydney or Melbourne is discovering new cafe or retail places where you wouldn't expect them. Loading Zone [the previous cafe in their location] did that really well but we wanted to take a space a lot of people didn't know about and make it somewhere people wanted to seek out."
Mr Krikowa said while it was great to see Canberra "growing and thriving" with many developments going up, he didn't want people forget there were "nooks" of the city that could be turned into something "a little bit unique".
"For us it's really important to be able to offer more than great food and coffee, we want to bring this laneway to life," Mr Krikowa said.
Loaded Laneway is on in Verity Lane from April 13-14. Tickets at Eventbrite.
Follow Meadow on Facebook for details on their next laneway yoga session.