Icon Water investigating water discolouration in Casey, Ngunnawal and Moncrieff
Residents in the Gungahlin area who have turned on their taps have been confronted with yellow water on Tuesday.
Icon Water crews are investigating the reports of water discolouration in Casey, Ngunnawal and Moncrieff.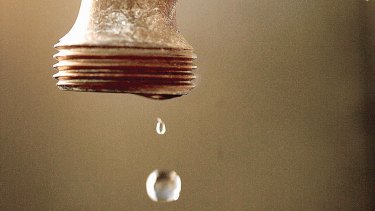 Moncrieff resident, Mani Venugopal said the water smelt like sewerage when he tried to wash his hands.
"I turned on the tap and all the water was yellow."
Mr Venugopal said his son noticed the discolouration at about midday on Tuesday. When he arrived home from work just before 7pm the water was still yellow.
He said his wife left the tap running and the water has slowly returned to normal.
Icon Water has advised customers not to drink the water if it appears, tastes or smells objectionable.
Customers experiencing discoloured water are advised not to use washing machines and dishwashers due to possible staining of clothing or clogging of filters.
According to information on the Icon Water website, a change in water colour normally occurs when the natural sediment is disturbed within the pipes, causing the water to take on a brown or redish colour.
If customers continue to experience discoloured water after Tuesday, September 26 they should contact Icon Water on 6248 3111 and selecting option 1.
Icon Water apologised to customers in the affected area for any inconvenience.
Further updates from Icon Water at twitter.com/iconwater.
Han Nguyen reports on property for The Canberra Times. She joined the Times in 2017 after working as a breaking news reporter at The Sydney Morning Herald.