It's bad enough that they've canned Canberra's annual Australia Day Eve Concert on the lawns of Parliament House .
It's worse that they're turning the Australian of the Year Ceremony into a invite-only affair inside the ultra-exclusive, high-security, hermetically sealed Parliament House.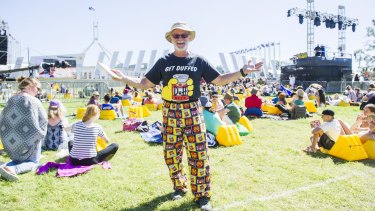 A more un-Australian effort is hard to imagine, but it gets worse. Have the people behind this so-called decision considered the ugly gaping hole they've gouged into the heart of our national holiday?
We go on a lot about the laid-back, low-key nature of the January day-off, how all those scorched sausages, backyard cricket games and beers reflect our easy-going way of life and how we're glad we're not like those chest-thumping Americans.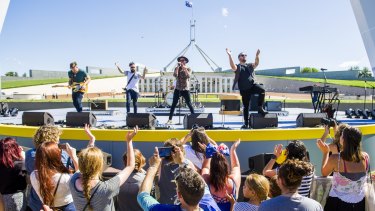 All true, but isn't that a bit of a cover story for the vacuum at the heart of our big national holiday?
Where, after this appalling decision, are we supposed to gather in our thousands, waving silly little plastic flags and get all enthusiastic about, well, just about being Australian?
Rocking up to the Sydney Big Day Out – before they canned that – in a pair of Aussie-flag boardies doesn't count. Never did.
I'm not saying Australia Day Live was clever, I'm definitely not saying it's cool, but most other nations around the world get to have a thing, a central thing for their national day.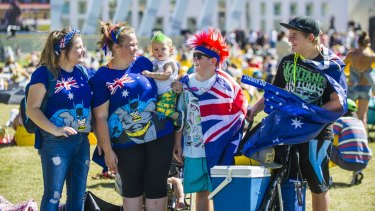 The French mark their Bastille Day with military parades, fireworks and concerts in major towns and cities, in Ireland St Patrick's Day sees the massive parade through the streets of the capital and have you seen Red Square on May Day?
The Australia Day Concert is daggy, no denying that, but we always accept, even expect a little naffness with our official celebrations. Attempts to be cool at these affairs are best avoided, for all sorts of good reasons.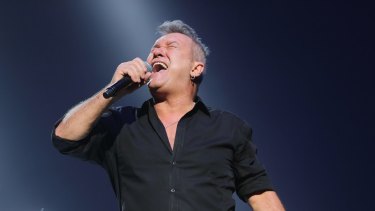 The kids love the concert, that's important, and while it can't claim the be the only multi-generational event going around, it is nice to see family groups of 8 to 80-years having a nice time on the lawns every January.
If you can't or won't go to Canberra, it's on the telly. Even locals in the capital who wouldn't be seen dead at the thing are still kinda glad that its around.
Compared with the bombast on show at other national days around the world, the concert and its prize-giving is low-key, non-militaristic, has a festival feel and has never lost sight of its central purpose: it celebrates the best thing about Australia, its people.
Now, the bureaucrats of the Australia Day Council - and I'm suspicious about whether these people are really fair dinkum Aussie public servants – have denied us even that.
To say nothing of what Jimmy Barnes is supposed to do for a gig during that quiet January period. Who's thinking of Barnsey in all of this?
And as for the excuse trotted out by Australia Day Council chief executive officer Chris Kirby for canning the concert: that this year's storm "brought the event to a standstill and potentially put the public at risk".
Lame Lame Lame. If the Prime Minister can get one of his magnificent suits wet and not mind (that much) then Mr Kirby should bloody well harden up.
Fire and flood and famine, Chris, remember that bit?
No, my friends, this is unacceptable. A nation cannot sustain itself on beer, backyard no-balls and burnt snags alone.
The concert must be restored, immediately, before our already low-profile national day dwindles to nothing.
Noel Towell is State Political Editor for The Age