Indigenous jail rate 'appalling'
CANBERRA has one of the worst indigenous incarceration rates in the country with almost 20 per cent of men on remand identifying as Aboriginal.
And the territory's top judge has labelled the figure appalling while calling on government to stop failing indigenous people, especially children.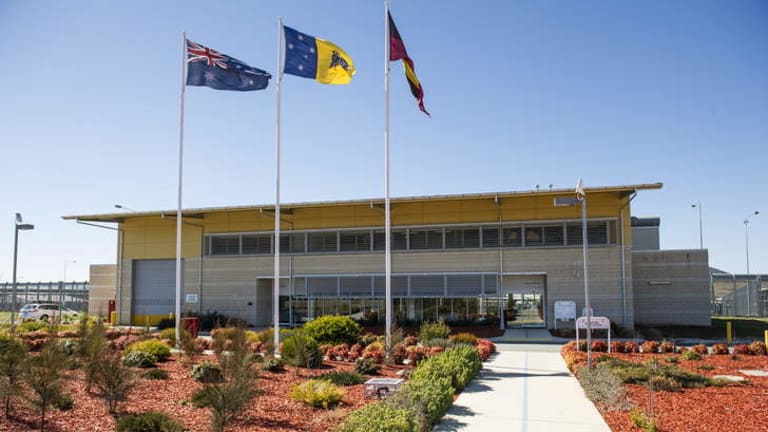 Aboriginal adults make up less than 1.5 per cent of the Territory's population and about 15 per cent of the prison population.
And while Western Australia has the worst figures for indigenous imprisonment rates in the country at 38 per cent, compared with a general population of only 4 per cent, ACT statistics are almost equally alarming on a per capita basis.
Chief Justice Terence Higgins said the over-representation of indigenous people in ACT prisons was getting worse. Indigenous Australians in the ACT are 13 times more likely to end up in jail than other residents.
''There is a crying need to do something more effective, particularly [for] young Aboriginal boys and girls,'' Chief Justice Higgins said.
''I'd like to see more service for young people particularly at the point before they get into trouble with the criminal law. Having more young people who can relate to Aboriginal people and engage them is really necessary,'' he said.
He said Aboriginal incarceration rates would have to fall 12 per cent in the ACT to under 2 per cent to be acceptable.
''It just illustrates that what's being done isn't working.''
He said by the time repeat offenders appeared before him in the ACT Supreme Court, they were often lost.
''Quite often before they get there [to court] they have done something quite serious. It becomes quite difficult because the offending behaviour is the first point that you've got to address and you can't say that just because someone is Aboriginal they are excused from any criminal behaviour. Clearly that doesn't work. You have to go back earlier, to why they are offending in the first place,'' Justice Higgins said.
A Justice and Community Safety spokesperson said an increase in identification of Aboriginal and Torres Strait Islander detainees was a factor in increased incarceration.
''The next Aboriginal Justice Agreement, currently being drafted, will have a much stronger focus on delivering measurable outcomes that address over-representation, improve access to services and create a safer community.''
Morning & Afternoon Newsletter
Delivered Mon–Fri.