Irish eyes to smile at historic monastery
An old monastery near Galong defying the ravages of time carries a warning from people who maintain its historic grandeur.
''Everyone who comes gets bitten by the place,'' says St Clement's Retreat and Conference Centre manager Cheryl Mongan.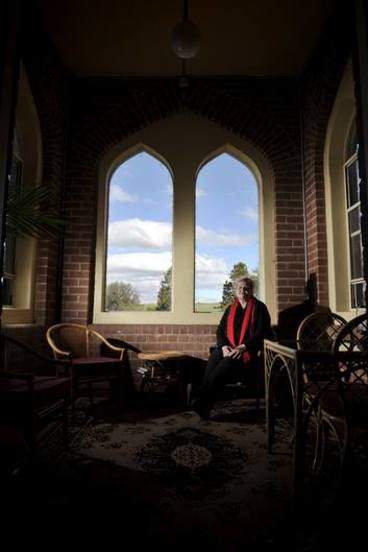 Off the beaten track between Binalong and Harden, with the ghost of a village for a neighbour, where even the two-storey pub and general store are closed, St Clement's will be the toast of a growing Irish-Australian gathering which begins on Thursday.
A who's who of the Australian-Irish community will celebrate their history and culture at Shamrock in the Bush, an event in its 20th year.
Keynote speaker, author and documentary-maker Siobhan McHugh and former Australian ambassador to Ireland Anne Plunkett are among many eminent presenters.
It's a shot in the arm for St Clement's, which is broadening its accommodation business to be less reliant on its founders, the Redemptorists order.
Builders from Sydney lived there while unravelling its mysterious plumbing and refurbishing a glorious collection of dormitories, stairways and small nooks, while an electrician from Young and plumber from Harden regularly visit. ''You have to stay on top of it,'' says Mrs Mongan, who commutes from Yass, while the remainder of 16 full- and part-time staff come from Boorowa, Harden and Galong.
Irish convict Ned Ryan squatted on a vast spread of prime grazing land around Galong and became famous for the hospitality he offered travellers.
His family later bequeathed land on which the monastery was established and where groups of up to 100 can be accommodated today for retreats and conferences.
''An area from Yass, Boorowa to Harden is frequently referred to as a slice of Tipperary,'' Mrs Mongan said. ''You only have to look at the names in the telephone directly to see the Whalean, Shea, Ryan, Cusack names.''
Even the countryside is reminiscent of Tipperary, except the gum trees.
''People come here not knowing what to expect. One who was worried about going to a monastery said, 'I always come away feeling my batteries have been charged.' ''
Religious of all denominations, universities and schools retreat to the solitude at the end of a long driveway lined with peppercorn and pine trees.
Sunsets wash over the cemetery and new shoots of canola push up in ploughed fields that reach St Clement's perimeter. Up until the 1970s Redemptorists priests ran St Clement's as a self-sufficient farm with sheep, a piggery and dairy and big vegie gardens.
Now in their late 70s and 80s, the few remaining priests and brothers use a lift to the first and second levels, where a chapel awaits visitors. The upper levels bring views of the rolling countryside.
To help build the place, boys in the monastery's ''juvenate'' dug clay from nearby to bake bricks.
Thousands of pilgrims, many from ethnic groups in Canberra, Griffith and Yenda, have formed the Marian Procession to a grotto for the Virgin Mary in May.
This has helped keep an Irish- Catholic treasure on the map.