'It feels insane': Canberra singer Lucy Sugerman down to 'The Voice' final 12
It's official - Canberra's Lucy Sugerman is down to the final 12 singers of Channel Nine reality show The Voice after another stellar performance.
Under the guidance of singing coach and global vocalist Seal, Lucy, 15, beat teammate Camryn Jordans in an intense singing 'battle' on Sunday night. Lucy's version of Julia Michaels' Issues impressed Seal and landed her a spot in the final 12 singers of the competition.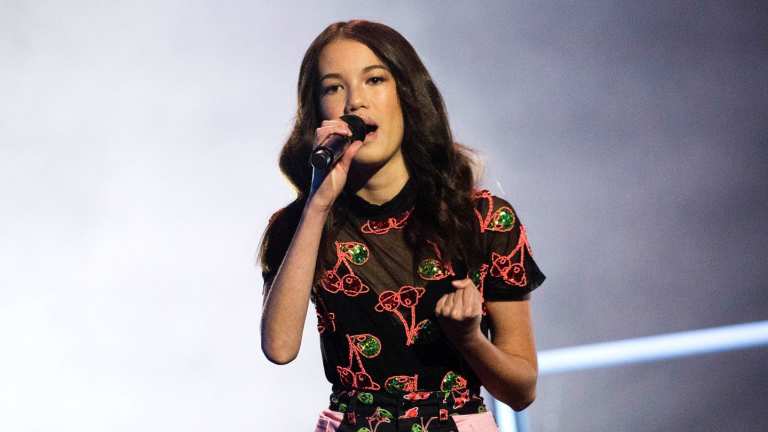 It's an incredible achievement for the former national busking champion, with more than 4000 singers applying for the show earlier this year.
"It feels insane," the St Clare's College student said.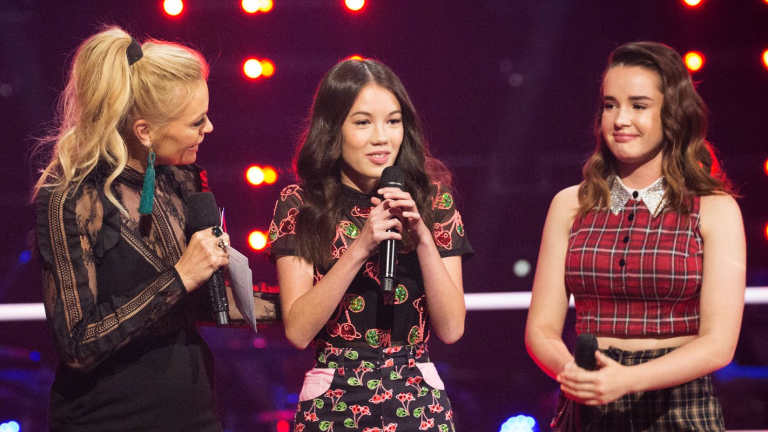 "I didn't even think I'd get past the blind audition at all - and I know everyone says that but I genuinely thought 'I don't know if this show's for me'.
"It's amazing that Seal believes in me and thinks I can take it out."
While she's been performing with her Taylor guitar since the age of nine, Lucy said she chose to perform without her instrument for the first time on Sunday night to "really push myself".
"It was very nerve-racking at first because I didn't know what to do with my hands but ... I figured it out and now I have this weird bounce thing going on," she said.
She's the subject of many a selfie these days, she said, as more and more people are recognising her from the show. And with Seal on speed dial - "he sends me long texts, like essays" - there's every chance the girl from Canberra could win the title of The Voice.
"Seal's a great coach, he's really into it," she said.
"The quality of the singers on the show though is amazing so now it's about to get really, really hard."
Lucy will be based in Sydney for the next week preparing for a live performance next Sunday night. She's hoping to go back to singing "something retro" for her next performance. She grew up listening to Pearl Jam, Elton John and The Eagles and would love to bring one of those artists to the stage.
"Most of the songs I've sung on the show have been modern and I really want to do something a bit older," she said.
"The 1970s were a great time for music and most of my favourite songs are from that era.
"I love being a bit quirky too."
Public voting starts from next Sunday night via The Voice app. Let's get behind Lucy, Canberra!
Lucy Sugerman next performs on The Voice on Channel Nine, next Sunday 4 June from 7pm.
Bree Element is the life and entertainment editor at The Canberra Times