Joy Burch should be sacked over Nazi skit, says Jeremy Hanson
ACT Opposition Leader Jeremy Hanson says Labor Minister Joy Burch must resign or be sacked for hiring the man who oversaw a burlesque performance including a Nazi strip tease at the National Multicultural Festival.
Chief Minister Katy Gallagher defended Ms Burch but has instructed the Arts and Multicultural Affairs Minister to ensure a proper recruitment process is in place for the directorship of next year's Fringe at the Multicultural Festival.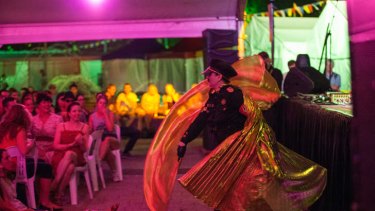 Ms Burch sparked controversy last year when she appointed Jorian Gardner to direct the Fringe without a competitive selection process.
But Mr Hanson said on Monday that the minister had become increasingly ''blunder'' prone and had shown poor judgment in the way she managed her portfolios.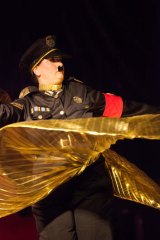 ''It's quite clear that it's time: Joy Burch must go,'' Mr Hanson said.
''She just simply lacks the judgment and I am asking Katy Gallagher to show some leadership and stand Joy Burch down as a minister.''
Ms Burch, who is also Education Minister, was forced to apologise in November after she re-tweeted an offensive Twitter post that labelled federal Education Minister Christopher Pyne ''a c--t''.
On that occasion, Mr Hanson also demanded that Ms Burch be sacked.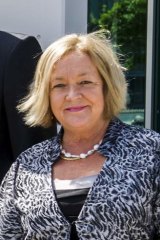 Ms Burch also came under scrutiny last year for shutting Canberra's women's information and referral centre, and for going against her directorate's advice by approving two new independent schools.
Friday night's burlesque show has been criticised by the opposition and the head of Canberra's multicultural forum Diana Abdel-Rahman for including a performance by a dancer dressed in Nazi-style uniform with a Hitler moustache. Mr Gardner has defended the show and described the performance as satirical.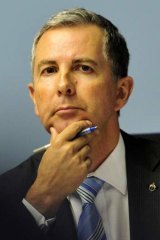 Ms Gallagher backed her minister on Monday and said: ''I don't accept that something was inappropriate so why would I think Joy should be disciplined for that?''
She said there had been no complaints to the government about Friday's show.
The Chief Minister said it was not her job to ''get into censoring art'' and ''there were things there on Thursday night that may have caused offence to a whole other group of people in the community''.
''If anyone was offended, I really am sorry about that,'' Ms Gallagher said.
But Ms Gallagher said she had told Ms Burch that there should be a selection process for recruiting the director of next year's Fringe.
Ms Burch did not respond to specific questions about her management of her portfolios, nor did she respond to Mr Hanson's comments.
In a statement the minister said: ''Those attending the Fringe on Friday night were advised of the adult nature of the show and I have been advised that the performance referenced was shown at 10pm. It is important to note that the ACT government does not 'oversee' or 'approve' artistic performances.''
Well-known Canberra activist Geoff Lazarus, who is Jewish, was at Friday's performance and said he was not offended.
He said his mother's relatives had been killed in the Holocaust.
''The program wasn't exactly my cup of tea but I was not in any way offended,'' he said.
Harmonie German Club president Hans Stoehr said ''there are knuckles that should be rapped, people should learn from it and move on.''