Katie Bender remembered 17 years after Canberra hospital implosion
Sunday marked 17 years since a flying piece of debris from the old Royal Canberra Hospital implosion took the life of 12-year-old Katie Bender.
Almost two decades later, Canberrans took to social media to share their memories and show they had not forgotten the tragic accident.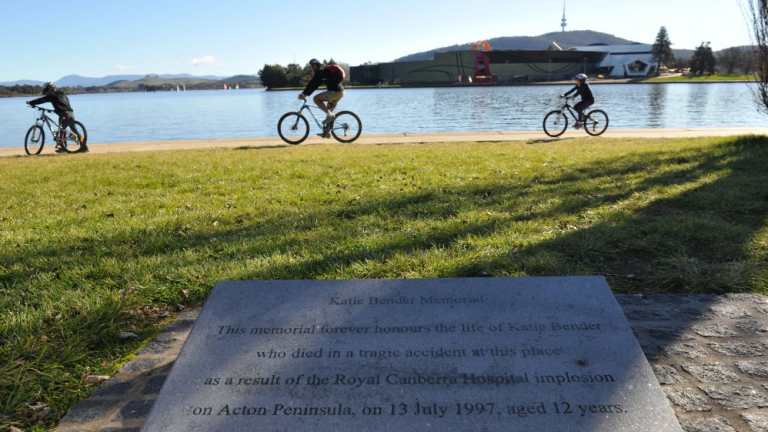 Katie was among about 100,000 onlookers who gathered to watch as the hospital was imploded to make way for the National Museum of Australia in July 1997.
The event was intended as a celebration, but it turned to tragedy when schrapnel was propelled more than 400 metres from the site due to ''systemic failures''.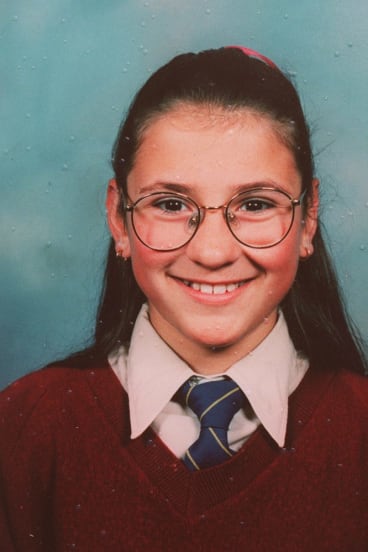 The year 7 student died after a one kilogram piece of steel flew across Lake Burley Griffin and struck her in the head.
A post in memory of Katie on a dedicated Canberra Facebook page attracted more than 1700 "likes" and was shared almost 300 times.
Many commenters remembered being among the crowds that day, while several people recalled standing close to the Bender family when Katie was hit.
''I remember that day, it's a day I'll never forget,'' Sharee McInerney wrote. ''My husband, myself and our two young sons were only metres away from Katie and her family.
''So, so sad; a beautiful little girl taken so young.''
Makenna Gordon, who went to school with Katie, posted: ''To this day I have never been to the museum where the hospital used to be. Can't believe it has been 17 years.''
Flowers were placed beside a memorial plaque for Katie which was erected beside the lake at Lennox Gardens.