Katy Gallagher resigns: Meegan Fitzharris most likely to her spot - if she wants it
Meegan Fitzharris is the woman most likely to take Katy Gallagher's spot in the ACT Legislative Assembly - if she wants it.
Ms Fitzharris, who sits down the corridor from the Chief Minister as Andrew Barr's Chief-of-Staff, was the best of the rest of Labor's candidates in the sprawling central electorate of Molonglo in the 2012 campaign.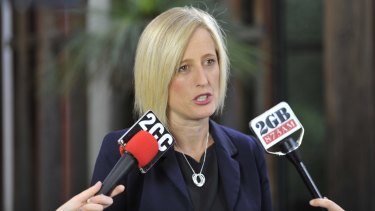 The mother-of three from Molonglo polled 2626 primary votes in the hard-fought contest, giving an almighty scare to Attorney General Simon Corbell who eventually got over the line with preferences from Ms Gallagher's massive vote.
The Canberra Times understands that Ms Fitzharris is likely to throw her hat into the ring when the countback process is held although nothing can happen until the Chief Minister formally resigns from the ACT Legislative Assembly.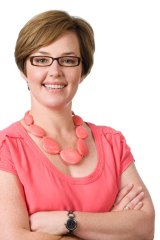 Labor number crunchers predict Ms Fitzharris will win comfortably, with the former public servant well ahead on first preferences.
She then gets several hundred more preferences from Katy Gallagher's spill-over votes than former Chief Ministerial staffer Angie Drake, who is likely to come second in the countback.
Because the process will only use votes that helped elect the departing member, it is all but inevitable that the casual vacancy will go to a member of their own party.
Unsuccessful Liberal candidate Elizabeth Lee is therefore not likely to figure in the running, despite the 4459 first preferences she won in 2012 after a high-profile and well financed campaign.
Ms Harris could not be contacted for comment.
ACT Electoral Commissioner Phil Green said the countback process could be concluded within several weeks of Ms Gallagher's formal resignation from the Assembly.
Noel Towell is State Political Editor for The Age
Kirsten Lawson is news director at The Canberra Times