Kingston celebrates a win with Green Square makeover
After a battle spanning several years, the sight of landscapers in high-vis shirts descending on Green Square on Tuesday morning was celebrated by Kingston traders and shoppers alike.
Dirt started flying around 8am as workers dug out the much-maligned spikey native grasses to prepare the ground and watering systems for grass.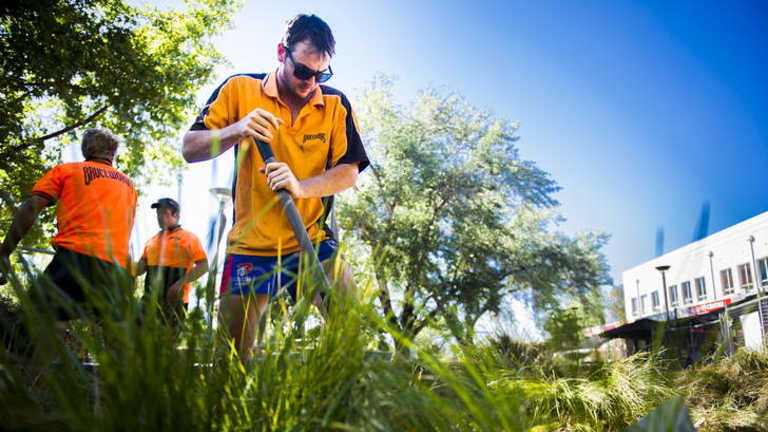 Traders were instructed by Territory and Municipal Services to dispose of the natives despite earlier calls for them to be returned to TAMS.
Rather than waste them, locals were invited to take their share and most were removed for new homes by mid-morning.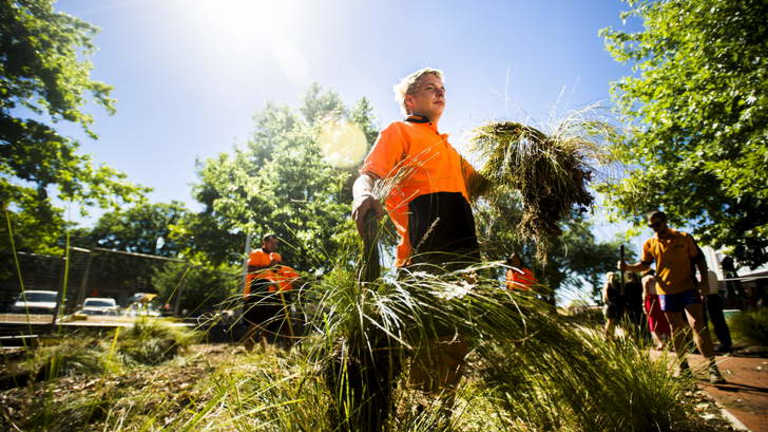 Signage and fencing were then erected, with bigger equipment due to arrive on site on Wednesday to begin the trenches for the irrigation system. Top soil will be prepared on Thursday with grass donated by Canturf to be laid on Thursday or Friday.
The job is scheduled for completion by the weekend although a small barrier fence will remain in place for up to four weeks to keep locals off the grass while it gets established.
Traders are in the process of working out a suitable community event to take place in March to celebrate the grass' return to the area.
Emma Macdonald is a senior reporter for The Canberra Times.