Canberra's Pialligo Estate restaurant destroyed by fire
Pialligo Estate's main restaurant was completely destroyed in an intense fire on Thursday, with staff watching on as emergency crews used aviation appliances from Canberra Airport to contain flames.
Crews were to remain overnight on Thursday and an investigation into the cause of the fire is expected to begin on Friday. There were no immediate indications of suspicious circumstances.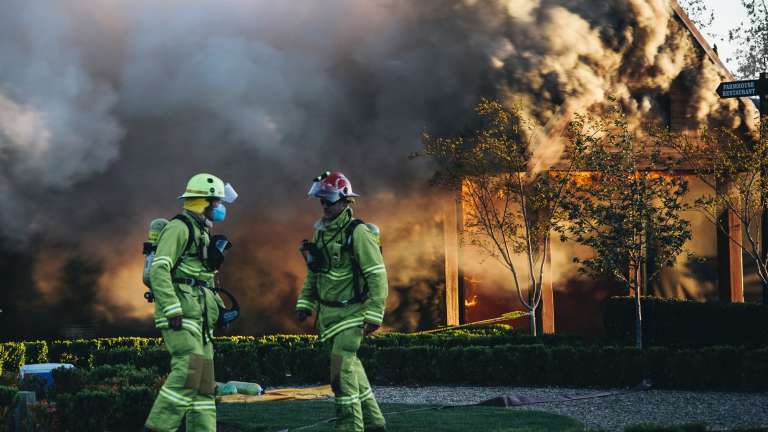 It was the second blaze to hit the business in less than two years. The Hume smokehouse facility was destroyed in a July 2017 fire.
Staff evacuated the Kallaroo Road building shortly before 4.30pm on Thursday as authorities warned the public of large amounts of smoke in the area.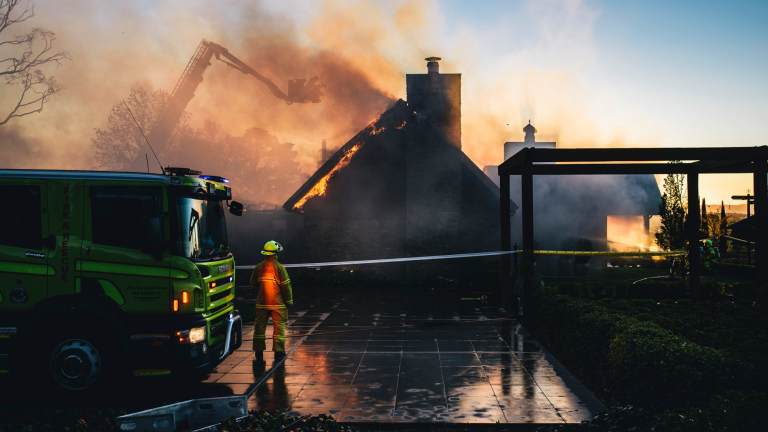 Fire crews were unable to access the inside of the Farmhouse Restaurant due to the intensity of flames, which caused significant sections of the roof to collapse.
Commander Mark Phillips from the ACT Fire and Rescue said multiple fire trucks were present at the height of the blaze, along with Aviation Fire & Rescue appliances from nearby Canberra Airport and ACT Rural Fire Service crews.
An aerial unit fought the blaze from above. By 9.30pm the fire had been brought largely to ground level, but the roof of the main part of the building had completely collapsed.
Crews were expected to remain on site overnight.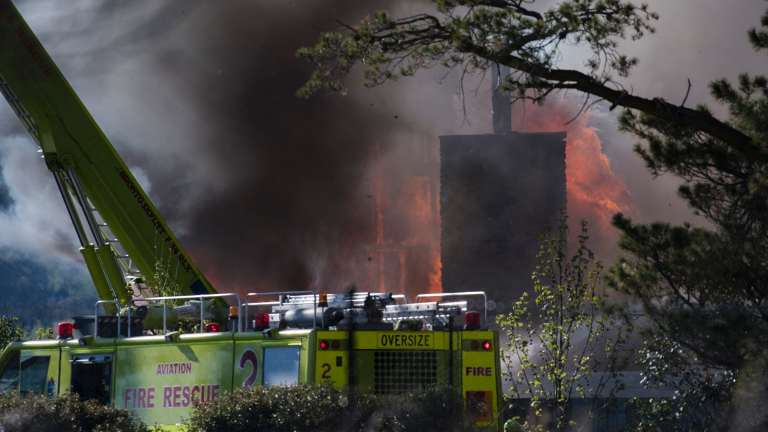 "It was very, very intense," Commander Phillips said.
"The fire was fanned by quite a strong west-northwesterly wind. It was blowing into the open side of the building and that made fire fighting operations very difficult."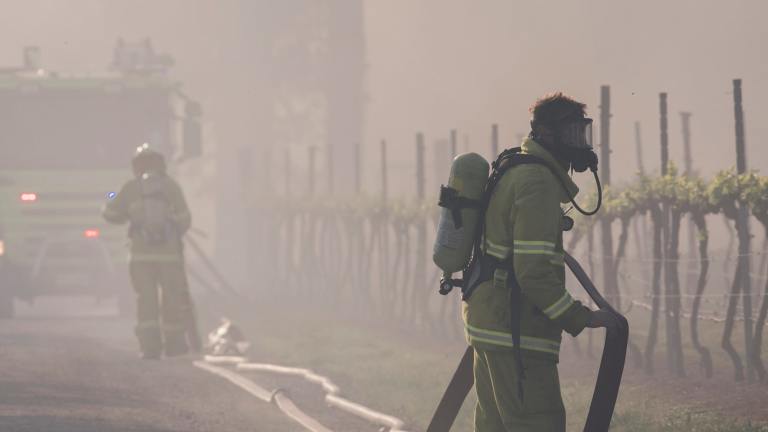 He said an explosion from an attachment on the south-eastern side of the building had complicated efforts to contain the blaze, but nearby buildings and refrigeration units had been protected.
"The information our crews received on arrival was that all persons had managed to self evacuate," he said.
"The first stage of the investigation will start with questioning those who were present when the fire started and see if we can get some idea as to a locality or whatever it might be."
Pialligo Estate was opened in February 2015, with the rustic-style restaurant building featuring open fireplaces, alfresco garden pavilions and formal gardens.
The restaurants were closed for a number of months this year for renovations before re-opening in August.
Operations from the smokehouse, which produces a number of products including Pialligo Estate's award-winning bacon, were temporarily moved to a kitchen at Fairbairn during repairs from the 2016 fire.
Tom McIlroy is a political reporter for the Financial Review in the federal press gallery at Parliament House.