If you believe the hype on the ACT Government's websites and in its various glossy brochures, Canberra's recovering drug addicts have never had it so good.
ACT Health, we are told, offers "information, advice, referral, intake, assessment and support 24-hours a day".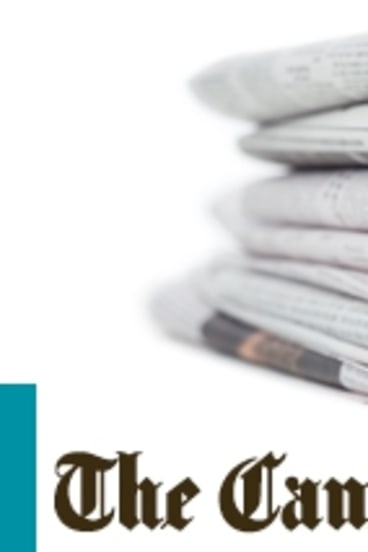 There are services for "individuals, family members, friends, general practitioners and other health professionals" just ready and waiting to be tapped.
The Alcohol and Drug Service is, according to its brochures, well placed to meet the needs of drug users trying to kick the monkey off their backs.
These apparently include "induction and ongoing care for clients (on opiate replacement) with complex needs", medicated withdrawal programs for inpatients and outpatients and the provision of a "secure and supportive environment" for safe, medically-supervised withdrawal from alcohol and other drugs".
All it takes, according to the marketing, is "just one phone call" for a user to put themselves on the road to recovery.
Unfortunately, as is so often the case, when something sounds too good to be true it usually is.
The reality is that Canberra's detoxification and rehabilitation services are in a state of crisis. The residential rehabilitation system is at capacity and there are apparently significant waiting lists.
This is because the ACT Government has failed to increase funding levels in line with the city's growing drug problem over many years.
While this problem is not unique to the Territory, it is particularly disheartening when you consider this jurisdiction has been run by left-of-centre politicians who have claimed to put a high value on looking after the disadvantaged for decades.
Such aspirations sit very oddly with the Territory Government's well-documented failure to provide funding for additional residential detoxification or rehabilitation places for the last eight years.
This is despite a 36 per cent increase in the demand for such services between 2010 and 2014 and a 27 per cent increase, from 327 to 418, in the number of offenders charged with drug offences as a principal offence in 2016-2017.
The funding fail, which has been condemned by Alcohol, Tobacco and Other Drugs ACT executive director Carrie Fowlie, is in line with this government's sub par performance on homeless services and Emergency Department treatment times.
While the ACT Labor/Greens coalition seems to be happy to talk the talk on key social welfare issues it is less willing to walk the walk by funding services for our most marginalised and vulnerable people.
This, given the Canberra community's well-demonstrated willingness to help the less fortunate, is hard to fathom. It is highly unlikely there would ever be a voter backlash against spending money on helping drug users kick their habits and move back into mainstream society.
The same goes for helping the homeless get back on their feet.
Given the cost benefit ratio for helping a drug user go clean is said to be about seven to one, beefing up residential rehabilitation programs makes excellent economic sense as well.
If the ACT Government is truly committed to adopting a harm minimisation approach to Canberra's growing drug problem then the time has come to sign the cheques.
Morning & Afternoon Newsletter
Delivered Mon–Fri.