Liberal power players resign
Controversial Canberra Liberals powerbroker Tio Faulkner has quit his position in the office of ACT Opposition Leader Zed Seselja.
Mr Faulkner recently resigned his position as director of electorate services but will stay on as ACT party president.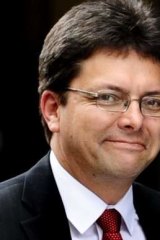 A second powerbroker, Stephen Doyle - Mr Seselja's chief-of-staff, brother-in-law and Canberra Liberals campaign manager - has also left the ACT Legislative Assembly after he opted out of a contract renewal.
The exodus may stoke speculation Mr Seselja is contemplating a federal tilt in the 2013 poll.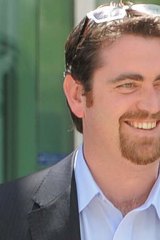 The duo helped mastermind the Canberra Liberals' stunning October election success, where the party won the popular vote and claimed a record number of Liberal seats. Mr Seselja attracted a huge personal vote in the Brindabella electorate at the recent territory ballot, which takes in all of Tuggeranong.
The electorate also returned an 11 per cent swing to the Liberal Party. Mr Seselja reportedly has the numbers to win a preselection battle against the incumbent, Liberal senator Gary Humphries.
The seat of Canberra, held by Labor's Gai Brodtmann, is also reportedly a tempting but unlikely target for Mr Seselja.
But the Member for Brindabella said in November he was not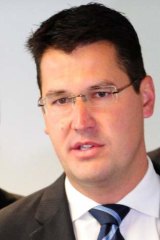 considering a move into federal politics at this time. The departures of Mr Faulkner and Mr Doyle bring to an end an at times controversial tenure in the ACT Legislative Assembly.
The pair were central figures in alleged staffing breaches in Mr Seselja's office earlier this year.
An independent inquiry ultimately exonerated Mr Seselja of ''overpayments or other entitlements inappropriately extended to staff'' because of the mismanagement of staff records. But the review, by former royal commissioner Ron McLeod, strongly criticised Mr Seselja's office for a ''serious failure'' to comply with staff attendance records, finding a lack of ''sensitivity to the level of accountability expected [in] the management of publicly funded resources''.
But the constant electioneering had taken its toll, Mr Doyle said.
''That, combined with the chief-of-staff job, means that since 2006 it's been six years of pretty full-on work,'' Mr Doyle said. ''Going into a federal election straight after the ACT election, which was a very long and tough election, I didn't want to make a flash decision and say I'd take on another campaign.
''It's been a couple of years since I've had a holiday so I'm just going to do nothing for a while and in the new year make a decision.''
But that does not mean there are no offers on the table.
The unorthodox nature of the Liberal campaign - including releasing 22 policies on one day, six weeks before the ACT election was held - reportedly caught the attention of federal operatives.
An appointment with the Coalition for the federal campaign is the obvious step and Mr Doyle indicated he intends to remain in the territory and work in politics.
''It's going to be a big year for the Liberal Party … I'm chatting with various people but I haven't made a decision.
''The unique position of being in the ACT with the location of Parliament is that there are federal options as well as local opportunities.
''There's opportunities that would mean I don't have to move.''
But Mr Doyle said he would not necessarily end up working with Mr Faulkner again.
''We're not a double deal.''