Liberals push for an end to 'commercial in confidence' on light rail contracts
The ACT opposition will push for contracts for the government's $698 million tram project be fully released and not declared confidential.
A private members' bill to be moved by Liberal transport spokesman Alistair Coe on Wednesday would make limited changes to the procurement legislation for the city to Gungahlin line, meaning the government could not declare the contract with the Canberra Metro consortium commercial in confidence.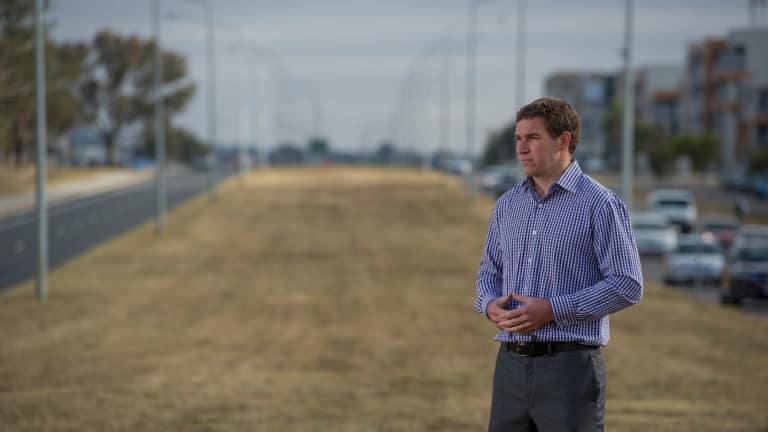 It would be required to make the documents available to members of the public.
Mr Coe's bill is likely to fail, given it would require government support in order to be passed. It wouldn't impose the same standard for any other government project and would not bind a future Liberal government to publish future infrastructure contracts.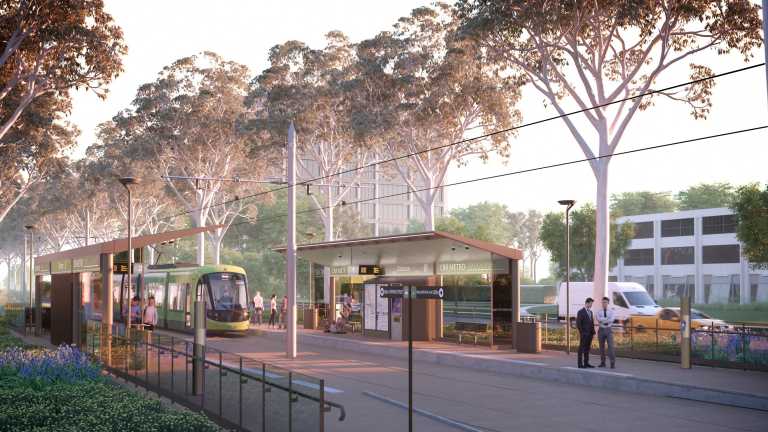 Last month the government announced the consortium as the preferred bidder for the 12-kilometre line. Contracts are expected to be signed in April or May.
The opposition has pledged to tear up the contracts if it wins the October 15 territory election, a move that will likely leave a new Liberal government and taxpayers facing millions in compensation to the consortium.
Mr Coe said the bill would mean the government was "completely open" with voters about the tram contract, which he said would be the biggest infrastructure project in the ACT's history.
"My legislation does not allow for provisions of the contract to be declared 'commercial in confidence'," Mr Coe said.
"The government frequently uses 'commercial in confidence' provisions to hide notable features of contracts which are in the public interest. We are moving this legislation ahead of contracts possibly being signed in order to give advance warning to relevant parties."
In June 2015, Opposition Leader Jeremy Hanson escalated the party's opposition to light rail, writing to warn companies bidding to build the line that a Liberal government would stop the project.
"The government is proposing the biggest infrastructure project in the ACT's history and Canberrans deserve to be informed about what the government is committing to in terms of light rail," Mr Coe said.
On Tuesday, Capital Metro Minister Simon Corbell said construction would take about two years to be completed, not three years as had originally been forecast for the project.
Canberra Metro expects construction to finish by late 2018 with trams to begin running in early 2019.
"The exact completion of construction and commencement of operation dates are a matter for Canberra Metro and will depend on contract negotiations," a spokesman for Mr Corbell said.
Tom McIlroy is a political reporter for the Financial Review in the federal press gallery at Parliament House.