Lib's lobbyist wins seat of power
HE HAS been criticised for quips about kicking Julia Gillard to death and calling Leigh Sales a cow and he just became the most powerful lobbyist in Canberra.
To catch Grahame Morris on a Saturday you need to turn up to the organised havoc of a teenage netball game not far from The Lodge.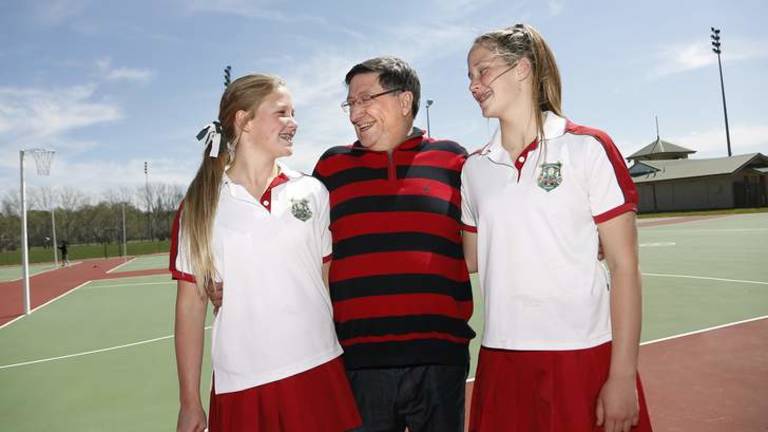 His second chance at becoming a family man came thanks to a career change and a second marriage but his life is set to become busier. The client list for lobby firm Barton Deakin, of which Mr Morris is federal director, has grown 230 per cent in the past fortnight simply because it is so closely aligned with the Coalition.
''When I was chief of staff to John Howard the travel and long hours meant I almost kissed my family goodbye and said, 'see you in a few years','' said Mr Morris, 62, who gave up smoking and his life as a political staffer at the same time.
''Now I get to see them in concerts and plays and doing their homework.''
Barton Deakin is in the midst of replacing Labor-aligned Hawker Britton as Canberra's biggest lobbying outfit.
''We had about 15 solid clients prior to the election just in the Canberra office,'' Mr Morris said.
''Now there are more than 50 and by Christmas it looks like being closer to 70. Plus we are now in NSW, Victoria, Queensland, West Australia as well as Canberra and will be looking to open Adelaide in January.
''We're actually the only national Coalition-aligned lobbying firm,'' he said.
Barton Deakin's lobbyists include former NSW Liberal leader Peter Collins, Joe Hockey's former chief of staff Matt Hingerty, former chief of staff to then premier Jeff Kennett, John Griffin, one-time Brisbane lord mayor Sallyanne Atkinson and David Alexander, a former adviser to Peter Costello.
Hiring a lobbyist can cost up to $20,000 a month and Barton Deakin's clients include technology heavyweights Fujitsu and Apple and the Association of Independent Schools.
The firm is one-half of a lucrative lobbying enterprise that makes money no matter who wins the election. Barton Deakin and Hawker Britton are mostly owned by the same company, STW Group.