Life turns full circle for firefighter's widow
When a distraught Di Terrance walked into the Forrest fire station in 1977 to let her husband's colleagues know that he he would not be coming to work she was met by Wayne Berry.
Ms Terrance was holding her 18-month-old son as she told the fire fighter she had never met before that her husband Gary had cancer and the family must immediately leave for hospital in Sydney.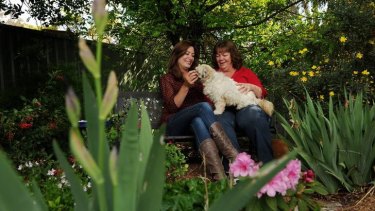 ''He said, 'Look, I'll take the child, you go to Sydney and deal with your husband','' Ms Terrance said.
''I didn't do that, but I thought it was just so wonderful that he would even suggest that. And, when we came back and five months later my husband died, Wayne guided me on what I should do financially, because I didn't have a clue. He was my lifeline.''
Ms Terrance lost contact with Mr Berry as he climbed through the ranks of the fire fighters' union and into the Legislative Assembly where he served as a Labor minister, opposition leader and speaker.
Years later, Ms Terrance, a child carer, met a young union organiser named Yvette Berry who worked on campaigns for early childhood workers, and the link was re-established. ''I know that the Berry family are really strongly into community and caring for people,'' Ms Terrance said.
Ms Berry has spent months campaigning for a seat in the Legislative Assembly from her father's old electorate of Ginninderra.
She said she had similar values to her father but different life experiences and a different style of campaigning. ''We have the same values - that's what we have in common, those Labor values around fairness and equality. But we're different people,'' she said.
The 44-year-old mother of two children has been working for the United Voice Union for 17 years.
Ms Berry said she decided to run for the Assembly after grizzling at a union meeting about the need for low-income earners to have a stronger voice in government.
''I said, 'we need to get someone to represent low-paid workers in the ACT government.' And somebody said, 'why don't you do it?' '' she said.
Ms Berry said her father was a great help and a strong supporter of her candidacy.
If she is elected, she will be the first family member of a sitting or former MLA to be elected to the Assembly since self-government.