If Damien Haas (''Light rail commitment to pay major dividends'', Times2, June 6, p5) thinks there is strong community support for the proposed city-Gungahlin tram project he must either be affected by loco-weed or is intellectually challenged. If he and his lobby group are keen to invest $630 million on one short tram route, then they should be demanding that they - together with the ''majority of Canberrans'' - be permitted to buy shares in the project rather than have the Rattenbury government steal money from us via levies and taxes.
Baden Williams, Lyneham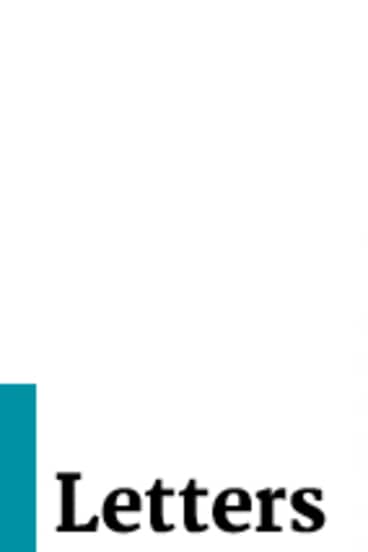 The Majura Parkway now under construction in Canberra is costing taxpayers $288 million and will obviously not make a profit. Roads and freeways do not make profits, so why do these forms of transport escape the fury of your letter writers?
I find that those who make the loudest noises against public transport, do not use it. Maybe if they could stop their squawking, and actually take a bus or tram ride, they would actually enjoy it and be helping our environment by leaving their cars at home. By using public transport you can also do weird things like having interchanges with other people, appreciating the beauty of our city and getting some exercise.
John Davenport, Farrer
Cycling to safety
The Legislative Assembly report into Vulnerable Road Users (''Report calls for 30km/h zones'', June 6, p1) should be welcomed by us all.
Sadly, in my work as a principal at a Canberra law firm, I see the very significant impacts road accidents can have on individuals and families - collisions that happen in a moment but the consequences last a lifetime.
Riding home the other week I was hit by a car whose driver didn't see me. I was lucky and my bike was easily repaired.
The 28 recommendations including reviews of road rules; education and awareness training; legislative amendment and a recommendation that the ACT government examine the introduction of a strict liability scheme in the ACT, as they do in much of Europe, is a strong positive step for road safety.
By looking out for each other and taking extra care, we can work to cut the road toll and ensure safety remains the priority on our roads.
Walter Hawkins, Campbell
I have just returned from a month's cycling in Portugal and France. The road rules there are clear - motor vehicles must give cyclists at least one-metre clearance, and if a cyclist is hit by a vehicle the law assumes it is the motorist's fault. At no time did I feel vulnerable or in danger, and at no time did a vehicle come so close to me that I felt uncomfortable.
Contrast this with Australia, and the ACT, in particular. I have been ''buzzed'' a number of times by vehicles, especially on the Cotter and Captains Flat roads. I have also had objects, including half-full drink containers thrown at me. A one-metre rule in the ACT could go a long way towards protecting vulnerable cyclists.
Rob Ewin, Campbell
Eastman inquiry
A superb set of articles by Jack Waterford on the Winchester/Eastman saga at the weekend - compelling reading, particularly revealing and benefiting from his objective approach and informed view of the events. ACT residents have paid dearly for ACT policing ineptitude, through the cost of trials, appeals and reviews (and compensation to Eastman if he is released) and the diversion of ACT police resources away from community-beneficial policing work.
Mick Shadwick, Flynn
In his pursuit of what he sees as justice for David Harold Eastman, Jack Waterford's reference to the possibility of a ''second thing'' (spouse homicide) in his article ''Was top cop victim of hitman?'' (Forum, June 7, p1) leads me to believe that he has gone beyond the acceptable.
Surely the Winchester family does not deserve this sort of gratuitous comment.
Enough is enough, Mr Waterford.
Roger Terry, Kingston
Uni gender shambles
Chris Wallace has good reason to be fed up with ANU (''Still a Man's World at the ANU'', Panorama, June 7, p5) but why on earth could she describe it as ''one of the smartest places in Australia''? Sure, it has more than its share of smart people, but the place is less impressive than this fact might suggest.
Few academics could describe their institutions as well-organised and many would regard them as a pernicious kind of shambles. I would not wish to romanticise the universities of the past - they have never been particularly well governed - but many difficulties today are products of outside interference, notably of religious and political pressures, and most recently, of bipartisan efforts by governments to turn them into business-like hierarchies. If governments have not attempted to directly enforce the under-representation of women in senior positions, they have rarely shown themselves to be distressed by this condition. Yet they are responsible for imposing the inflexible managerial ethos that allows this and too many other problems to continue.
Barry Hindess, Reid
Positive gearing
Jon Stirzaker (Letters, June 3) said that my claim that negative gearing of housing subsidises tenants was ''unsubstantiated''.
Substantiation: Labor's Paul Keating tightened negative gearing rules in 1985. Housing investment collapsed. Tenants faced sky-high rents. Labor junked Keating's folly.
Negative gearing keeps rents more affordable.
This allows young workers to save for a home deposit. This reduces the need for tax-funded public housing.
It encourages older workers to invest in housing to fund their retirement. This relieves taxpayers of billions in age pension costs. Landlords pay stamp duty, rates and land tax. As loans are repaid, they pay income tax, and capital gains tax if they sell a rental property.
The biggest cost to the federal budget is the exemption of owner-occupied homes from capital gains tax upon sale.
Estimated budget loss: $18 billion a year.
Fast outpacing that is the budget loss from family trusts. They allow trust members to each claim the tax-free threshold of $18,200. Thus dad (mum and four kids) pay no tax on dad's first $109,200 in income.
Hence family trusts are multiplying like Catholic rabbits and costing the federal budget billions in lost revenue. Meanwhile Abbott, Hockey and Pyne tell budget lies.
Graham Macafee, Latham
Australia Post chief's salary equal to many ordinary jobs
I was astounded when reading your article "Dead Letter Office: 900 Aust Post jobs to go" (June 8, p1)? to learn that Ahmed Fahour, managing director and chief executive officer of Australia Post, in 2013 received $4.8 million from this federal government-owned business. This is not a shareholder-owned business but a public service. And this is the man who is proposing cutting 900 jobs from Australia Post.
It would take 48 years (a working lifetime) for a person on a $100,000 salary to earn this much. Are we losing our letter deliveries to pay one man such an obscene salary?
M. McConnell, Higgins
Bullies' actions backfire
Hearty congratulations to Communications Minister Malcolm Turnbull for standing up to those right-wing media bullies Andrew Bolt and Alan Jones. Whatever their agenda was in attacking Turnbull, Bolt and Jones should now (if they actually have intelligence) realise that their blasts at Turnbull well and truly backfired.
Turnbull's rebuttal of their accusations was thorough, well-reasoned and honest. These adjectives cannot always be applied to people on the right in this country.
The only problem with Malcolm is that he is in the wrong party. His considerable intellectual and moral qualities will always be wasted in a party led by bully boys like "It's all Labor's fault" Tony Abbott, and people so detached from the masses like "Love my Budget" Joe Hockey.
Matthew Higgins, Ainslie
Your report on Communications Minister Malcolm Turnbull's travails with conservative commentators ("Attacks undermining Turnbull linked to reshuffle of Abbott Ministry", June 6, p1) begs the question as to why Mr Turnbull is being targeted by the likes of Messrs Bolt and Jones. Any suggestion that Mr Turnbull is seeking to undermine Mr Abbott's position as prime minister is complete nonsense, notwithstanding Mr Abbott's low standing in recent opinion polls.
The reality is that the conservative wing of the Liberal Party and its supporters in the media regard Mr Turnbull as an obstacle to their real ambitions.
One of these is to rein in the anti-government bias they perceive in the ABC and another is to dismantle government involvement in the national broadband network. By creating a façade that in some way portrays Mr Turnbull as destabilising the Liberal leadership, his critics among conservative commentators and within the Liberal Party see an opportunity to persuade the Prime Minister to ease Mr Turnbull out of his key portfolio in a reshuffle and replace him with one who can progress the conservative agenda.
Jonathan Hayes, Hughes
GST a burden
I have long considered Crispin Hull one of the best journalists writing in The Canberra Times. But I am at a loss to understand his logic in the article "Labor will lift the GST – if it has the courage" (Forum, June 7, p2) advising Labor to increase the GST. Someone must have put something in his gin and tonic. Or he is joking.
He is not the only one advocating an increase in the GST. In fact it seems to have reached viral stage.
The GST is the worst tax I have ever suffered in five different countries.
I have no objection to paying my fair share of tax, and even pay some as a pensioner due to wise savings, but I am also burdened by the GST. My payments came to over $7000 in the first year of the tax. Wear and tear expenses for cars, house etc. costs me a lot these days.
Crispin Hull and others should consider other taxes, e.g cutting subsidies to miners and other overseas financiers, and working out how to get some more out of the billions going overseas with no benefit to Australians. Perhaps they should be working out ways to protect poorer classes and pensioners from additional burdens, so that we can live with dignity in our reclining years.
Stan Cronin, Watson
Movie version of history
Dr Lachlan Grant, historian at the Australian War Memorial, has given us a valuable reminder of the role of Australian forces in World War II in Europe (Times2, June 6, p1). He stresses that when PM Robert Menzies entered the war in 1939, the nation was not, as former PM Paul Keating and others have claimed, just blindly following Britain. Rather we were very active participants in a coalition standing united against what Dr Grant rightly calls "Hitler's murderous and criminal regime".
The D-Day landings included about 3300 Australians but the largest contribution was by British and Canadian forces. American movies give the impression Americans were the only participants. We should be careful about learning history through movies.
In assessing those who contributed to the successful landings in Normandy we should never forget the contribution of Adolf Hitler.
He was fooled by the Allies into thinking that the main landing would be in the Calais area of the French coast, long after it became obvious to his generals that the Normandy beachhead was the main Allied thrust. Like so many dictators he hated to admit he was wrong, and he greatly contributed to the Allied success.
Robert Willson, Deakin
Benefits of learning
I agree with Michael Doyle (Letters, June 7) that students involving themselves in "unproductive" extra-?curricular activities such as demonstrating against unconscionably burdensome political policies is indeed a most heinous blight on civil society.
But surely he is being disingenuous in comparing his optional mortgage debt with the potentially massive increase in personal debt being imposed on university students.
I would have thought it obvious that while Mr Doyle gets sole benefit from his house the whole community will be beneficiaries of the education. The one thing I'd ask of students in return for my support is that they study the effects of myopia on advanced societies.
Jon Stirzaker, Latham
Mollycoddling takes out the fun in life
I fully agree with Rachel Browne's article ''Hang the consequences, it's time we gave children more rope'' (Forum', June 7, p2). Nowadays, there is little scope for children and teenagers to develop their life's ambitions and talents, particularly outdoors, when they are constantly under supervision at school and home.
But it seems there is no ''middle of the road'' situation. This age group is either too restricted, or neglected.
To state my case: I grew up in Germany during World War II as the oldest of four children, guided only by our mother, while our father was a soldier throughout the war. Our mother was a responsible woman who enjoyed freedom and was trusting us children. In turn, we did not misuse her trust because we appreciated her trust in us.
Freedom for us meant enjoying company with other children in our neighbourhood. We played hopscotch, spinning tops, hide and seek, ball games and various other games. In some gardens we built cubbyhouses. Of course, every now and then there was a bit of a beat-up, but nothing serious.
Often, we rode our bicycles to nearby forests and stayed for many hours. Mother would just say: ''Be back before dark'' or ''Come home when the air-raid alarm sounds''.
Of course, we had accidents, but we dealt with them as they occurred. We all survived and here I am, now nearly 84.
Erwin Feeken, Bywong, NSW
It's all a bit rich
How's this for middle-class welfare. I have $1 million in assets. I own my house in Campbell, worth $750,000. I have $350,000 in superannuation. Yet the government will not allow me to access my super until I'm 55 years of age - six months away. I am unemployed and forced to accept government handouts. Is this fair?
Evelina Brighty, Campbell
TO THE POINT
BUDGET SHOWS REALITY
Finally some non-emotive, realistic comments on the Abbott budget from Gary Humphries (''Calling Tina to battlefield'', Times2, June 6, p4). The budget is living in reality, and it's opponents in a dream world. Gary sums it up correctly as TINA.
Phillip O'Rourke, Waramanga
FRIENDS LIKE THESE
Let's allow that the company he or she keeps is as good a measure as any of someone's true character. Apparently Tony Abbott sincerely considers Andrew Bolt and Alan Jones his friends. Two nastier, more self-important blowhards it would be hard to find. Is this really what we want in a Prime Minister?
Julian Taylor, Yarralumla
What silly little men are Andrew Bolt and Alan Jones … nasty too. When they haven't got any real news they make it up, i.e., when someone inadvertently has dinner with someone suddenly there's a leadership challenge! Are they kidding!
Malcolm Turnbull in actual fact would be a more popular leader than Tony Abbott. He's more reasonable and has a better image.
Penelope Upward, O'Connor
Andrew Bolt and Alan Jones were so ruthlessly successful in destroying Gillard, I'm sure they could do the same job on Malcolm Turnbull if Prime Minister Tony Abbott felt threatened by post-budget polls. (''Attacks undermining Turnbull linked to reshuffle of Abbott ministry'', June 6, p1).
Bea Evans, Kambah
PENALTY RATE PLAN
Recently the Chamber of Commerce has been advocating the abolition or reduction of penalty rates. If Sunday penalty rates were reduced, one would expect to see a similar reduction on the 10 per cent surcharge that many restaurants currently apply on Sundays.
Nea Storey, Wanniassa
CSIRO ROYALTIES
The CSIRO will not continue to receive royalties from its patents on Wi-Fi as stated by Crispin Hull (''Labor will lift the GST - if it has the courage'', Forum, June 7, p2). The last of the Wi-Fi patents expired in November 2013.
John Bromhead, Rivett
STRUGGLING STUDENTS
It is very generous of Michael Doyle (Letters, June 7) to offer his house to a financially struggling student. That was what he was saying, wasn't it?
Peter Marshall, Captains Flat, NSW
BOYS, MEN NEGLECTED
So Natasha Stott Despoja is the Ambassador for Women and Girls. Who is the Ambassador for Men and Boys?
John Milne, Chapman
Email: letters.editor@canberratimes.com.au. Send from the message field, not as an attached file. Fax: 6280 2282.Mail: Letters to the Editor, The Canberra Times, PO Box 7155, Canberra Mail Centre, ACT 2610.
Keep your letter to 250 words or less. References to Canberra Times reports should include date and page number. Letters may be edited. Provide phone number and full home address (suburb only published).
Morning & Afternoon Newsletter
Delivered Mon–Fri.