Little guys are back with some big-time protection
They might be Civic's smallest men but they now come with some pretty serious protection.
Danish artist Keld Moseholm's On the Staircase, one of the city centre's better known but most frequently vandalised pieces of public art, has been restored to its original form at Petrie Plaza.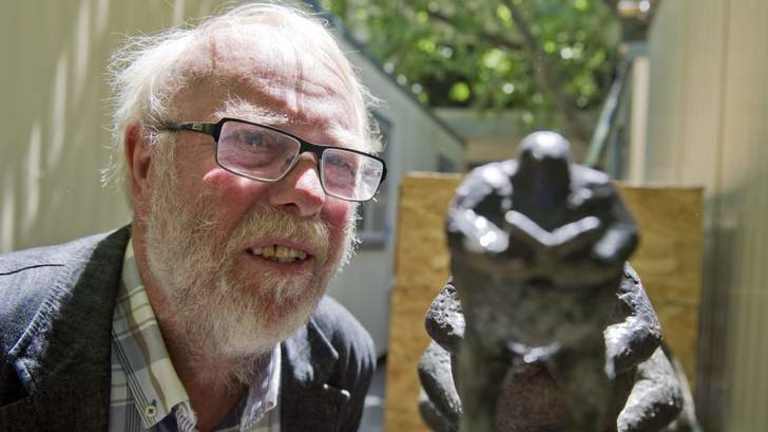 The two smallest men at the top of the stairs had been repeatedly stolen, forcing a much more determined effort to thwart late-night vandalism.
As well as being bolted on much more securely than before, the sculpture is now protected by CCTV cameras, extra lighting and a speaker that will let security warn would-be thieves and vandals they are being watched.
Moseholm, in Australia for the Bondi Sculpture by the Sea exhibition, returned to Canberra on Tuesday to unveil his work.
While he was disappointed by the repeated attacks, he said he believed his work was generally much loved.
''It has been very frustrating for me to see what happened to my sculpture but I'm very happy to see what has happened now,'' Moseholm said through an interpreter.
The decision to return the bronze and copper little men to Petrie Plaza rather than move them into a less exposed area was made after the artist joined forces with artsACT and Territory and Municipal Services.
The smallest man at the top was first stolen two years ago.
It was replaced, but soon after, the two smallest men were taken.
The sculpture remained with just the two larger men before its restoration.
Both Moseholm and Arts Minister Joy Burch were confident the extra security and the remodelling would better protect the artwork.
On the Staircase is currently surrounded by construction work on Petrie Plaza but will be back on public view in a few weeks.