Malcolm Turnbull launches next stage of Robart Poate support centre
A charity for war veterans has launched the next stage of its expansion in Canberra, with a facility that will host writing, photography and yoga classes.
The Robert Poate Reintegration and Recovery Centre is named for Canberra's Private Poate, who was killed on tour in Afghanistan in 2012.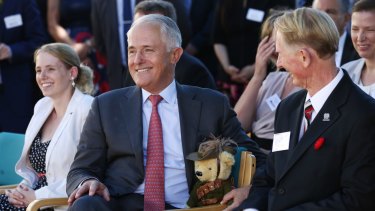 Soldier On opened the first Poate centre in Braddon last year, before demand for its services escalated and it moved to the CSIRO's Crace site.
Prime Minister Malcolm Turnbull on Friday launched the centre's expansion, which apart from creative classes will also host psychologists on site.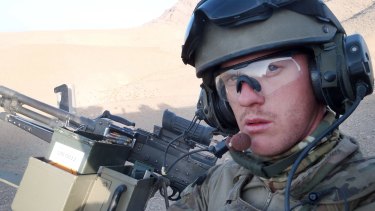 "Soldier On recognises a holistic approach to healing and reintegration is absolutely necessary," Prime Minister Turnbull said.
More than 25,000 Australians have served in Afghanistan since 2001, 41 have died and many more have been wounded.
Private Poate's parents Hugh and Janny said it was a great honour to have Soldier On's veterans' support facility named for their son.
Mr Poate said the charity performed a "critically important" service.
"We've got a very troubling suicide rate at the moment," he said.
"The great thing about Soldier On is, it's run by ex-defence soldiers for those who are troubled, so they understand, and that's very important."
Mrs Poate said the Crace centre had peaceful spots where former soldiers could escape, get some fresh air or connect with others.
"To have it named after Robbie is a great honour," she said. "It's just magic.[Canberra's] very lucky to get something of this scale."
Soldier On has supported 300 veterans since its launch in 2015, and it is hoped with the expansion the number would rise to 500 by year's end.
Soldier On chief executive John Bale, a veteran himself, said the centre had grown from its initial offerings of case management, social events and family days.
The facility now had capacity for two fulltime psychologists on site as well as office space for other ex-services organisations, he said.
"Our work is certainly not done, as there are still thousands of veterans around Australia who are struggling and need support.
"We want to co-ordinate that support and make sure everyone who needs help, gets it across Australia."
Alexandra Back is a reporter with The Canberra Times