Canberra Comanchero charged with several offences after gang splits
A Canberra Comanchero bikie was allegedly in possession of a sawn-off rifle when he drove past the president of a rival faction of the gang.
The ACT Magistrates Court on Wednesday heard the ACT chapter of the Comanchero Outlaw Motorcyle Gang had recently split into two factions.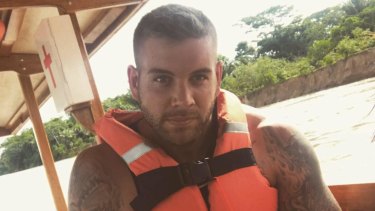 Magistrate Peter Morrison heard tensions between the two factions had sparked a drive-by shooting and arson in Page and the shooting of a gang associate in Chifley, both in March.
Police allegedly found a sawn-off .38 rifle, ammunition, drugs, gloves, black balacalava, cash, and other items in Alexander Victor Miller's car during an operation targeting bikies on Tuesday night.
The court heard police had seen Miller drive past the home of the rival member and one of his family members.
Miller, 28, was refused bail when he appeared in court - charged with possessing a prohibited firearm, possessing ammunition, and possessing a drug of dependence - on Wednesday morning. He has not entered pleas to the allegations.
Miller, of Theodore, said "they are not mine" when questioned by police about the items, court documents said.
The court heard Miller had become a patched member of the gang last year.
The prosecution opposed his bail application on the grounds he would commit further offences.
Defence lawyer Tom Taylor told the court strict bail conditions, such as a curfew, daily reporting to police, drug testing, a surety and an order to live interstate, would ameliorate any risks.
However, Mr Morrison refused bail, citing evidence that junior members of the gang were often put under pressure by senior members to commit offences.
The magistrate said he was not satisfied bail conditions would put the accused outside the reach of the gang.
Mr Morrison also pointed to evidence Miller was a drug user as a cause for concern, saying the use of or cravings for drugs affected the willingness and ability of a person to comply with bail conditions.
Miller was remanded to reappear on July 4.
Earlier in the day, a police statement said ACT Policing officers had arrested a man while conducting a targeted operation amid "growing tensions within the Comancheros" outlaw motorcycle gang.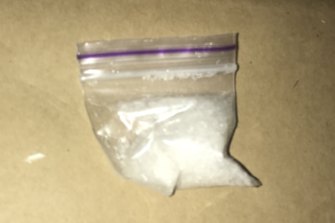 During the operation on Tuesday night, officers stopped a silver BMW 328i on the Federal Highway at Watson about 11.30pm, police said.
"During a search of this vehicle, police located a sawn-off rifle, ammunition, balaclavas, gloves and black clothing, a sheet, and a substance believed to be methylamphetamine," ACT Policing said.
Police appealed for any witnesses or drivers who may have dash-cam video of the operation on the Federal Highway to come forward.
Anyone with information on this or any criminal gang-related activity is urged to contact Crime Stoppers on 1800 333 000, or via the Crime Stoppers ACT website. Information can be provided anonymously.
Michael Inman is a courts reporter for The Canberra Times