Man who crashed drone at Australian War Memorial fined $900
The man who crashed a drone at the Australian War Memorial during a "last post" ceremony has been fined $900 by the Civil Aviation Safety Authority.
On February 18 at about 4.55pm, it is understood a drone operated by a visitor from NSW landed at the feet of the memorial's director, Brendan Nelson, who picked it up and handed it to security staff.
The federal aviation agency launched an investigation into whether the incident had breached regulations the following Friday afternoon.
"The War Memorial gave us witness statements and photos of the drone earlier today and we will be looking at them to determine whether any safety breaches can be confirmed," a spokesman said.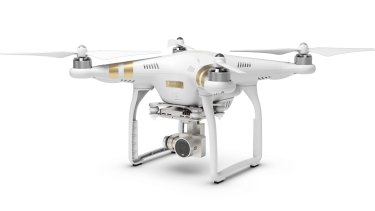 It appears there is no footage or photographs of the crash available online.
The CASA spokesman said drones needed to be kept at least 30 metres away from people, property and vehicles at all times to ensure safety.
The authority said it would also investigate whether any air space violations occurred, given the War Memorial's proximity to the airport.
"These breaches carry penalties that range from $900 to $9000 fines, depending on how serious the violations are," the spokesman said.
He said the incident should be a warning to those flying drones that they needed to be aware of the rules at all times.
"Drones can be sophisticated pieces of equipment, but sometimes things do go wrong, and that is why we have rules to ensure safety."
The authority issued a $900 fine to the person for breaking the rule that says you must keep more than 30 metres from people.
The spokesman said the fine had been paid and the matter closed.
Alexandra Back is a reporter with The Canberra Times