Meet the Cosmopolitan Bachelor of the Year Canberra finalist
He's handsome, loves a woman with a sense of humour and just happens to be a world-class athlete - Michael Roeger is proudly representing Canberra in the 2016 Cosmopolitan Bachelor of the Year awards.
Roeger has been named in the Top 30 finalists of the magazine's bachelor search, and it's now up to Canberrans to vote for him to win. He's up against some tough competition - NovaFM presenter Jason Smith is also a finalist, along with rapper Philly and Triple J Hack host Tom Tilley.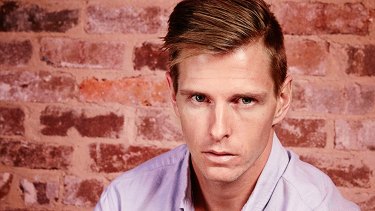 A world class runner, Roeger is a 1500-metre Paralympic medallist, winning bronze at this year's games in Rio. He was born without the lower part of his right arm but played junior Australian football and won a premiership as a teenager. He made the jump into the Paralympics with just two years of training, and at the London Games in 2012, ran his race despite having gastrointestinal bleeding.
Roeger grew up just outside of Adelaide, but has been a Canberra resident for more than 10 years.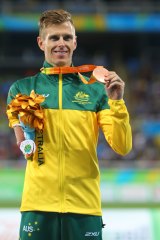 In his Q&A on the Cosmopolitan website, Roeger says he's after a relationship with "lots of laughter" and dreams of appearing on the Amazing Race with his twin brother and best friend Christopher. His relationship deal breaker is smoking.
This year's Cosmopolitan Bachelor of the Year search has the theme "the year of the great Aussie bloke".
"Australia is lucky enough to have a massive array of awesome blokes, and Cosmopolitan is highlighting some of the guys out there doing brilliant things," a Cosmopolitan spokeswoman said.
"There's Ryan the RSPCA inspector, who wants to single-handedly rescue every dog in Australia, Josh from the Royal Australian Navy, who's hard at work protecting our shores, and Ethan, a primary school teaching student who plans on spending his days inspiring the next generation."
Cosmopolitan has partnered with dating app Tinder for this year's competition.
The winner of Cosmopolitan's Bachelor of the Year will be announced at a gala event in Sydney on 1 February 2017. You can vote for Michael Roeger here.
Bree Element is the life and entertainment editor at The Canberra Times