Mental health and employment greatest issues, ACT youth survey finds
A majority of young people in Canberra say they feel undervalued as part of the ACT community, a survey has found.
The Rate Canberra survey of more than 2000 people aged between 12 and 25 out by the Youth Coalition of the ACT also revealed access to mental health services and employment are among the key concerns of young people.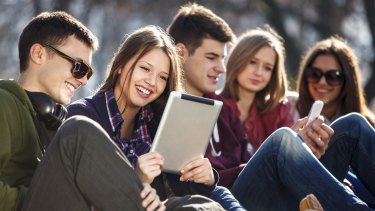 Thirty-eight per cent of those surveyed identified school and work as the issue most worrying in their lives, followed by stress at 37 per cent, anxiety at 30 per cent, with mental health and wellbeing and employment rounding out the top five at 24 and 21 per cent respectively.
The survey also revealed that while 85 per cent of 18 to 25-year-olds are studying at university and 13 per cent doing an apprenticeship or trade, only 48 per cent found their studies prepared them for employment.
Youth Coalition director Emma Robertson said while the survey provided an insight into the lives of young people, many survey responders felt they did not have a voice in the broader community.
"Many feel that their needs are not being addressed and the broader community is very slow to respond," she said.
"The perspective is still that young people are citizens in waiting, rather than citizens now."
Ms Robertson said while the issues affecting young people have largely remained unchanged since the last survey in 2012, a higher percentage have identified mental health as a key concern.
"Mental health and related issues have again featured highly, so it's sad to see it hasn't changed since 2012," she said.
The survey found 21 per cent of responders were experiencing mental-health issues.
Among the other findings, more than half of 18 to 21-year-olds are still living at home with their parents (58 per cent), compared to 30 per cent of those between 22 and 25.
Those with jobs are most likely to be working in retail or hospitality, with 70 per cent working in the sector.
However, 21 per cent of responders identified themselves as unemployed, almost double the ACT youth-unemployment rate.
"The overall picture is that it's a highly insecure workforce in terms of permanency and highly vulnerable," Ms Robertson said.
Underemployment was also identified as a major issue, with 62 per cent of those between 18 and 21 wanting to pick up more work.
The findings also show a large section of the youth population in the ACT are politically engaged, with 62 per cent supporting an idea to lower the voting age to 16.
However, most of those surveyed also believed if the voting age was lowered, voting should not be compulsory for those between 16 and 18.
Among the most important issues for young people in the survey, human rights topped the list at 80 per cent, followed by mental health and family relationships at 79 per cent, then access to health services at 75 per cent.
Andrew Brown is a journalist at the Sunday Canberra Times. Andrew has worked at the Canberra Times since 2016.