Mentor example of tact, patience in line of duty
Canberra's Major Anthony Bennett has been awarded the Distinguished Service Medal in today's Australia Day honours list.
The Duntroon graduate and combat veteran has been recognised for his work as the commander of A Company, Mentoring Task Force 3, on Operation Slipper in Afghanistan from June to November 2011.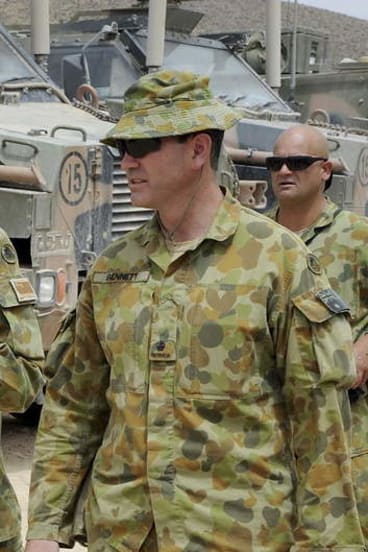 ''Major Bennett provided outstanding mentoring support for the Afghan National Army 3rd Kandak during the period of his operational deployment,'' his citation reads.
''His patience, tact and personal support to the commander and officers of the 3rd Kandak instilled unprecedented improvements in their confidence and effectiveness.''
Major Bennett was one of 17 uniformed personnel from the region to receive military service awards in the list.
Other Canberrans recognised for service in warlike operations and in action included Major-General Michael Krause, Lieutenant-Colonel Christopher Miles, naval Captain Simon Ottaviano and Commander Andrew Quinn who have been awarded commendations for distinguished service.
Morning & Afternoon Newsletter
Delivered Mon–Fri.