It was ironic that the news Canberra has some of the highest rents in the country was made public on the same day the Australian Bureau of Statistics announced the proportion of first-home buyers entering the property market was at a five-year high.
Canberra, traditionally a tight rental market, has seen its rents skyrocket by 8 per cent in the past year.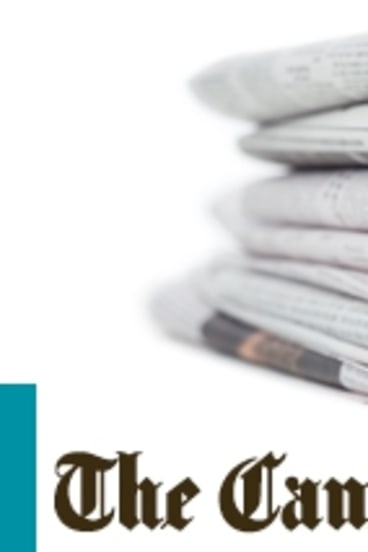 The jump comes when the ACT property market has performed strongly in comparison to other capitals.
While analysts have been quick to say rental affordability in Canberra is quite good, even though rents are third highest in the country behind Darwin and Sydney, due to the high average incomes locally, that statement hides a universe of pain.
Many renters are the people least likely to be taking home big wages.
Our top earners usually transitioned into home ownership, and often investment property ownership as well, years, if not decades, ago.
A disproportionately high number of ACT tenants will be service and retail industry workers, tradespeople, university students and welfare recipients. The "high average income" gambit just isn't working that well for them.
With home prices already high and getting higher, and rents that are going through the roof, tenants face a dilemma.
It is very hard to save for a house deposit if you are on a low to medium income and are already paying a median rent of $540 a week; $105 more than the national average.
While the jump in the number of first-home buyers entering the property market nationally is a positive trend, we have yet to see if it is reflected in Canberra.
It has been credited to recent federal government initiatives which have resulted in banks effectively dropping interest-only loans, which were specifically targeted at property investors, from their portfolio of products.
The result was an increase from 13 per cent to 18 per cent in the proportion of first-home buyers in the housing market from January 2017 to now.
That is a commendable result that coincided with market slowdowns in some major cities, including Sydney.
Unfortunately, due to the heavy involvement of the ACT government in the local land release and development process, our property market is more nuanced than most.
There are major land and housing supply issues that exert an upward pressure on both prices and rents.
This has been exacerbated by policies designed to push first-home buyers into nifty little apartments in "runaway skyscraper" style unit developments on the outskirts of Gungahlin and elsewhere.
First-home buyers have repeatedly told Fairfax what they really want is a free-standing home on its own block of land which would give them room for a dog, a cat and a child or two.
Until the ACT government decides to address this need it will continue to export potential ratepayers across the border to green fields developments in Googong, Yass, Murrumbateman and elsewhere where this can be had at an affordable price and within easy reach of the capital.
Morning & Afternoon Newsletter
Delivered Mon–Fri.