Mount Ainslie lookout features in new Qantas safety video
A popular Canberra lookout features in a new Qantas video that will be shown to thousands of tourists around the world.
Mount Ainslie was chosen as one of the destinations shown in the video, which aims to showcase the most stunning landscapes across Australia.
Qantas media has sought to alleviate confusion about the vantage point for the clip following a tweet from Canberra photographer Matin Ollman.
A Qantas spokesperson confirmed Mr Ollman's time lapse was used to set the scene but said: "Our production team filmed from four separate locations on Mount Ainslie: the lookout, the beacon and the grassy knolls on either side of the lookout."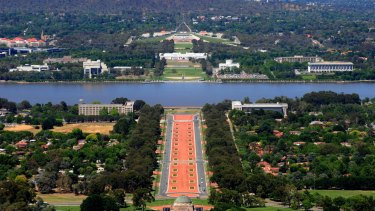 Qantas chief executive Alan Joyce said the new safety video was filmed to be enticing as well as instructive.
"What we've found is that it's a lot easier to grab people's attention with something that's interesting to watch," Mr Joyce said.
"We know the combination of beautiful landscapes and laid-back Aussie charm really cuts through. It's also why this video doubles as a perfect tourism ad."
The locations seen in the video were chosen with the help of Tourism Australia and state tourism agencies.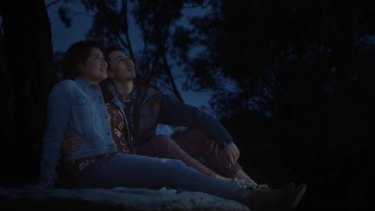 Also featured were Melbourne's docklands, the Field of Light at Uluru, and the Barossa Valley in South Australia.
"Finding smart ways to reach new audiences is a priority for Qantas and the whole Australian tourism industry, and we're looking forward to rolling the video out as part of our strategy to keep visitor numbers growing," Mr Joyce said.
"We're confident it'll strike a chord with travellers from around the world, not to mention Australians thinking about holidaying at home."
The video will begin screening on domestic and international flights from February 1.