Murrumbateman housing surge
A new 100-home subdivision at Murrumbateman will add 60 per cent more housing to the village and trigger other infrastructure and commercial developments.
Winemaker and developer Graeme Shaw said Yass Valley Council's approval this week would mean a new sewerage system and eventually town water from Yass reservoir to supplement local bores, which were adequate.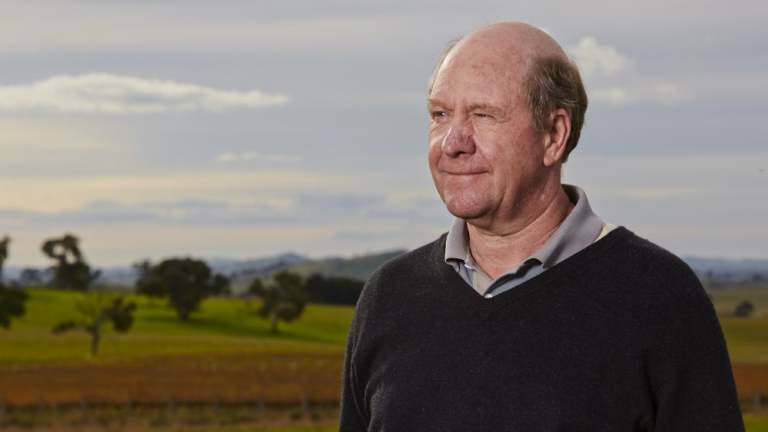 On 19 hectares adjoining the village, the staged development, which will include a commercial and tourism precinct with a four-star hotel, will strengthen the case for water ultimately coming from Canberra to Murrumbateman and Yass, Mr Shaw said.
Enough young families should re-settle from Canberra to build a primary school in the village, he said.
Mr Shaw will offer 800 square metre blocks from $260,000, and 1250 square metre blocks for $310,000.
Stage one will create about $20 million in housing and two more stages will follow over the next 20 years.
"This is a great boon for the whole area, tourism, wine industry, it will add 60 per cent of housing to the village,'' Mr Shaw said. "No land has been released since the late 1800s in the village, it's only been the outlying rural residential, the bigger lifestyle blocks.''
A former Canberra developer, Mr Shaw left 28 years ago and has since established a major winery at Murrumbateman. When the Howard government slashed the public service in 1996 he was developing the Braddon Gardens residential project.
He also built offices, restaurants, and Commonwealth and ACT government buildings, and is optimistic despite the latest public service cutbacks. ''I don't think we are going to see anything like we saw [in 1996],'' he said.
''People are going to retire, they will take a redundancy package and stay here,'' he said. ''The whole economics, the whole base is just so different.''
The new subdivision is named ''Fairley'' after a Murrumbateman teacher of the 1800s. It will include a commercial/ tourist precinct with an international hotel chain as a tenant, boutique brewery, bakery, childcare, visitors centre and cafe and children's park, medical services and post office.
"Our competition is probably more [new Queanbeyan subdivision] Googong. Tralee, probably not so much, as far as block sizes, no one comes near us. We are a totally different demographic to Bungendore,'' Mr Shaw said.
"We have over 12,000 cars coming past us every day.''
Mr Shaw said he would like to see the Barton Highway duplicated, but thought the road was not the primary cause of high road fatalities.
"The big issue is people from Sydney and Melbourne on dual highways and suddenly they're on a single one. A lot more cars are held up. People overtake at stupid places.''
The federal budget allocated $8.6 million for safety improvements on single lane sections of the highway.
Two commercial areas separate Fairley from the Barton Highway. North of the existing village, cycling and horse trails separate the new development from the village.
Yass Valley Council general manager David Rowe said Murrumbateman's town bore drew from a local groundwater aquifer and Fairley had its own bore.
"Council is currently investigating options in supplying water to Murrumbateman from both Yass and Canberra,'' he said.
Mr Rowe said Murrumbateman sewerage system was planned for construction in early 2015.