National Botanic Gardens picks innovative conservatory design
Sydney-based architectural studio CHROFI has been announced winner of a competition to design a new conservatory for the Australian National Botanic Gardens.
Gardens general manager Peter Byron said CHROFI's innovative "hovering cube" was chosen by judges because of its unique design.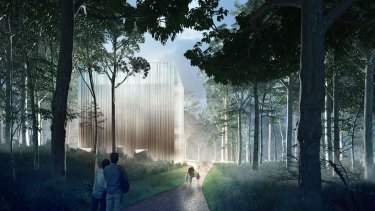 "They created a design that would really showcase Australian tropical plants, was highly sustainable and would provide an iconic feature for the gardens," Mr Byron said.
"It's a completely different concept to what we would have envisioned – nothing has been done like this anywhere in the world."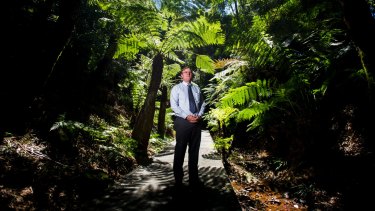 The $6 million, 19-metre-high Ian Potter National Conservatory will feature a series of rooms aimed at giving visitors an immersive experience.
CHROFI director John Choi said designers had researched the pitfalls of glass and devised a more strategic approach to glazing to ensure an energy-efficient and environmentally sustainable building.
The conservatory will be framed by transparent and translucent layered skins.
"We did a lot of research into the history of conservatories and have considered designs around the world as a backdrop to how we can imagine something that could be innovative," Mr Choi said.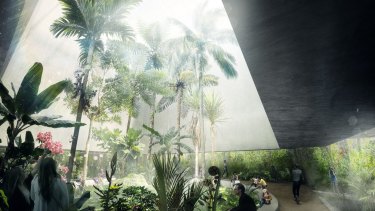 "We're just really excited to be working on a project which will be a landmark for the gardens and also really different."
Work has already started on the cultivation of plants for the conservatory, with rare and threatened flora from north Queensland, Kakadu and Christmas Island to be exhibited.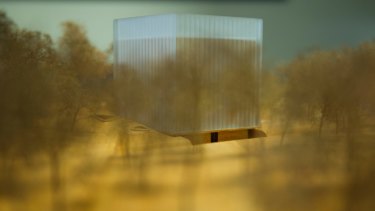 "Some of the plants we're going to showcase have never been cultivated before," Mr Byron said.
"That's the exciting part, there is a bit of experimentation in the plants we're growing."
The Ian Potter National Conservatory is expected to be built by 2018 and will mark one of the first major infrastructure projects for the gardens' 20-year master plan.
Environment Minister Josh Frydenberg will announce CHROFI's design as winner on Monday.
The federal government will fund the bulk of the project with the Ian Potter Foundation contributing $1.5 million.
Emily Baker is a reporter for the Sunday Canberra Times. She previously reported on education for The Canberra Times.