National Youth Science Forum students head home with renewed enthusiasm
Two weeks speaking to scientists, conducting experiments and meeting like-minded students has given Kaliopi Notaras even greater confidence to pursue a veterinary science degree.
The Canberra College student goes back to school for her final year this week after spending a fortnight at the National Youth Science Forum.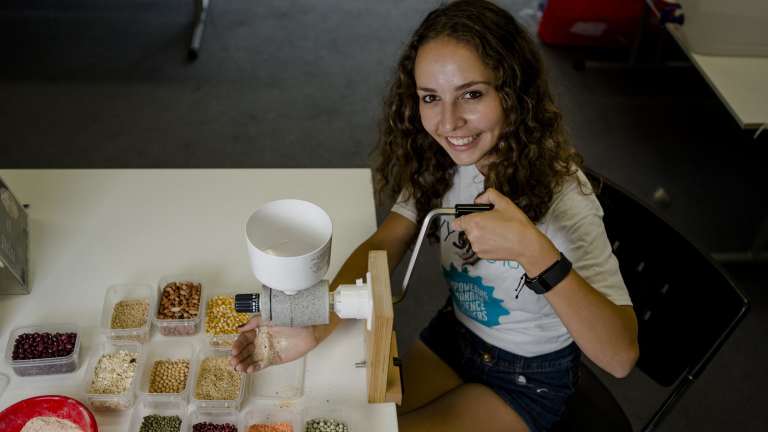 Ms Notaras said she most enjoyed speaking to and hearing from the guest speakers, who included scientists specialising in a range of different fields.
"That direct interaction is something I haven't been able to experience before," she said.
"With the students it's been great being in a like-minded community. I met students from every state and it's been great sharing our background, our stories and what we'd like to do."
While she was shown different fields of science during the fortnight, the forum reassured Ms Notaras that her plan to pursue a degree in veterinary science was the right path.
She said the forum gave her new focus and a renewed enthusiasm heading into year 12.
"It doesn't feel like so much of a chore after doing this side of things," she said.
"It opens your eyes to the goals you can achieve by continuing in science."
STEM education manager Madeline Cooper said the program was seven months in the making and relied on hundreds of collaborators.
"The whole aim of the forum is to expose [students] to new areas of science they may not have seen before, particularly students from rural and regional areas," she said.
"By exposing them to all these different areas, they can go into choosing their university degrees with a bit more information."
As well as assistance from scores of professors, academics and doctors, the forum also benefited from local Rotarians who acted as surrogate parents, providing meals, medical assistance and beds on the 400 students' break days.
The program is in two 12-day sessions, the first of which ran from January 4 to 16 and the second ran from January 18 to 30.
Ms Notaras said she was inspired that so many of the speakers had once been participants in the program themselves.
"I've been completely dumbfounded by the talent of the speakers we've had and the many achievements in their lives."
Stephen Jeffery is a producer at The Canberra Times