New developer steps in after plans for Tuggeranong complex collapsed
Construction giant Geocon will step in to help redevelop the site of the failed Jardin apartment complex in Tuggeranong, two months after the project's developer ripped up contracts with buyers.
Geocon on Wednesday announced it would partner with Empire Global to build a $270 million, 571-unit mixed-use development at the corner of Anketell Street and Oakden Street, in Greenway.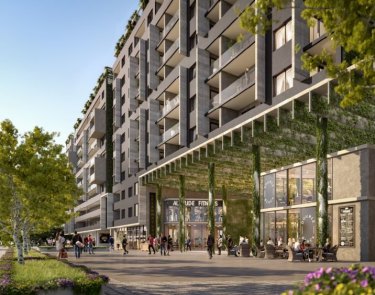 The so-called Aspen Village complex would include 2500 square metres of commercial space, a 200-space carpark, an IGA supermarket and Club Lime.
The announcement ends the uncertainty over the site's future following Empire Global's decision in December to rescind contracts with buyers into its Jardin project.
Buyers into the development had their deposits refunded after the developer conceded it would not be able to deliver the project's planned 237-unit first stage on time.
Jardin was to include a 12-storey, 339-unit apartment block as part of its second stage.
The decision to cancel the contracts was met with shock, anger and relief by different buyers, who had been waiting for more than two years for the development to get off the ground.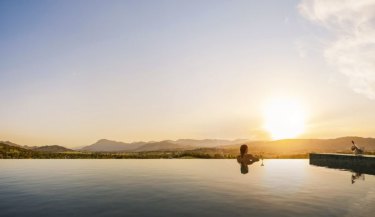 Buyers hadn't heard from Empire Global in the months prior to the December decision. The only information about the project's status was provided by real estate agent LJ Hooker and lawyers Meyer Vandenberg.
On Wednesday, Empire chief executive Tomislav Simunic broke his silence to spruik the joint-venture with Geocon.
"We are focussed on building communities and all of our developments include spectacular communal spaces," Mr Simunic said in a statement.
"With the Aspen Village, we are doing more than just building apartments - we're creating a precinct for existing and new residents. We've already secured IGA supermarkets and Club Lime and are also negotiating with a sports-bar, cafe, bakery and pizzeria to ensure we bring a vibrant precinct to the Tuggeranong community."
The Canberra Times could not reach Mr Simunic for further comment.
The precinct would include a 4, 7 and 12-storey building, as per Empire's original plan, which has already received approval from the ACT Planning and Land Authority.
The new complex, designed by Stuart Architecture, would include a mix of one, two and three-bedroom apartments, and feature entertainment spaces, dining rooms and an infinity pool.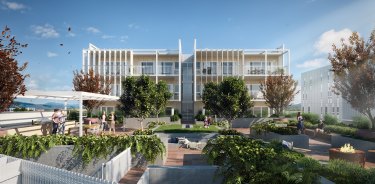 Apartments would start from $289,000. One bedroom apartments at Jardin were avaliable for $255,000.
When asked whether Jardin buyers wishing to buy into the new complex would be offered special deals, Geocon managing director Nick Georgalis said: "Aspen Village will be made available to everyone in the ACT to purchase and our advice would be to hurry as this highly desirable offering will sell out quickly like all the other projects we deliver".
Mr Georgalis said the development was inspired by the "rich alpine cultures of Europe and North America".
"When the opportunity presented itself to create Aspen Village, we grasped it with every ounce of energy we had," he said.
Construction is expected to start in September and be completed in stages over the next two years.
Dan Jervis-Bardy is a Canberra Times reporter.