Nick Xenophon urges ACT to limit poker machine bets
Anti-poker machine Senator Nick Xenophon has urged an ACT inquiry to limit poker machine bets, saying the harm far outweighs any benefit.
In a submission to the inquiry, Senator Xenophon said he had heard "countless heartbreaking stories of addiction, of financial ruin, of mental illness and suicide".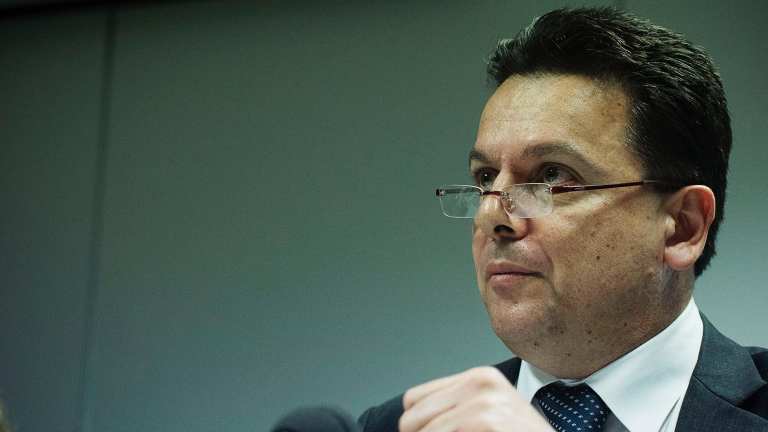 "Poker machines provide very little in the way of benefits, except to those who operate them and the state and territory governments who collect the revenue, but they do cause immeasurable harm," he said.
His submission is one of 77 received by the Assembly inquiry into the future of the clubs industry, which holds its first public hearing on Monday, where it will hear from Gaming Minister Joy Burch and Clubs ACT chief Jeff House.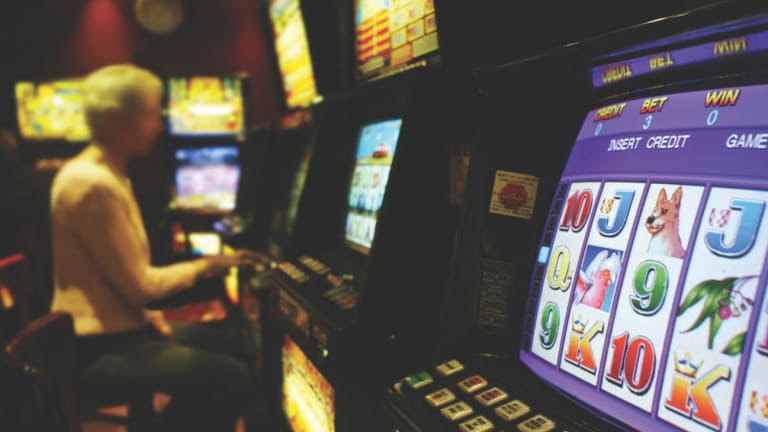 Many of the submissions are from community groups outlining the benefits of donations from clubs. One, from the ATM industry, urged the government to reverse its $250-a-day limit on ATM withdrawals in clubs, saying it had had little impact on problem gambling.
Senator Xenophon urged the committee to consider a $1 limit per spin, as recommended by the Productivity Commission, with a maximum hourly loss of $120, or mandatory pre-commitment, where gamblers are required to set their maximum spend in advance.
Senator Xenophon said poker machines were argued to be a form of entertainment but gamblers could lose up to $1200 an hour if played at a high intensity. He also rejected another argument in favour of poker machines, that they supported community activities, saying the harm far outweighed any potential benefit, even to sporting clubs.
Australians spent around $10.5 billion on poker machines in clubs and hotels in 2008-09, and problem gamblers also accounted for about 40 per cent or more of poker machine spending, he said. Research had found the poker machines cost jobs, generating 3.2 jobs per $1 million of gambling income compared with 6.5 jobs per $1 million of income in retail and 20.2 jobs in food and meals.
The Productivity Commission had raised concerns about the use of gambling revenue and tax concessions by clubs, particularly as they sought to expand their traditional business model and enter into the areas of child care and retail.
"There is nothing to show that poker machines operated by clubs benefit anyone but the clubs themselves, while causing significant harm to local communities," he said. "I strongly encourage the committee to consider, first and foremost, the impact on communities, families and individuals of poker machines in clubs. It is vital that the clubs sector be supported in moving away from this business model."
The Independent ATM Industry Group said the ACT and South Australian ATM withdrawal limit had had little impact on problem gambling, with anecdotal evidence of a noticeable increase in the number of people entering venues with large sums of cash. The limit made it more difficult for staff to identify problem gamblers and damaged the ATM industry, venues' revenue and people's right to cash, the group said. A $250 limit was also unreasonably low and did not move with inflation.
Only 35 per cent of people using ATMs in clubs or pubs were withdrawing money for gambling. Club ATMs were safer and more secure than outside machines, and in some areas had "assumed the role of quasi banking institutions" with the withdrawal of traditional banking facilities.
"There is no evidence to suggest causality between access to ATMs and problem gambling," the group said.
Kirsten Lawson is news director at The Canberra Times