No more nicotine in mental hospitals
The ACT government will push ahead with plans to enforce a smoke-free environment across its mental health centres in Canberra, despite concerns raised by mental health carers.
The Canberra Hospital's various mental health units and the Brian Hennessy Rehabilitation Centre at Calvary Hospital will become smoking-free from January 1.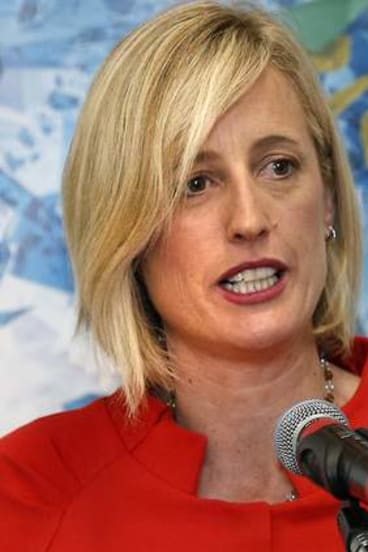 The plan drew criticism from the Mental Health Carers Network, which said taking away cigarettes from mental health sufferers could exacerbate their conditions at times of crisis.
But ACT Health's executive director of Mental Health, Justice Health, and Alcohol and Drug Services, Katrina Bracher, said there was no evidence to support those claims. ''The evidence actually shows us that doesn't happen, providing we put in place lots and lots of supportive measures,'' Ms Bracher said.
Those supportive measures include providing tobacco reduction support after patients are discharged, training health staff in identifying and treating withdrawal, and supporting patients to use other means for relaxation or anxiety management.
Ms Bracher said the damage caused to mental health sufferers by smoking was significantly worse than across the general population.
''A huge proportion of people with mental illness smoke, their life expectancy is 20 years shorter … people [who suffer from] mental illness more often die of smoking-related illnesses, rather than their mental illness,'' she said. ''This is a really serious health issue.''
Ms Bracher acknowledged the smoking-free environment would not be an easy thing to achieve, but said there were many successful examples operating across Australia and the world.
She said health staff were supportive of the plan, and said there had been ''quite a journey'' to address concerns raised by staff.
Chief Minister Katy Gallagher said the policy would be reviewed after six months, and there would be opportunities for checking feedback.
''This is an important step forward that balances our responsibilities to the health of our patients with providing a safe workplace for staff who deliver critical services 24 hours a day, seven days a week,'' she said.
Ms Bracher said the plan had the support of the Australian Medical Association, the Cancer Council, and the Alcohol Tobacco and Other Drug Association.
Morning & Afternoon Newsletter
Delivered Mon–Fri.