No relief in sight for users of Parkes Way
Canberra commuters face more months of traffic misery on Parkes Way with a building company collapse and bad weather blamed for the delay.
The road widening that has slowed peak-hour traffic on the route into Civic to a crawl for several months was originally scheduled to be finished in June, but is now set to go on until September. The Commerce and Works Department confirmed on Friday that the project would be delayed by three months.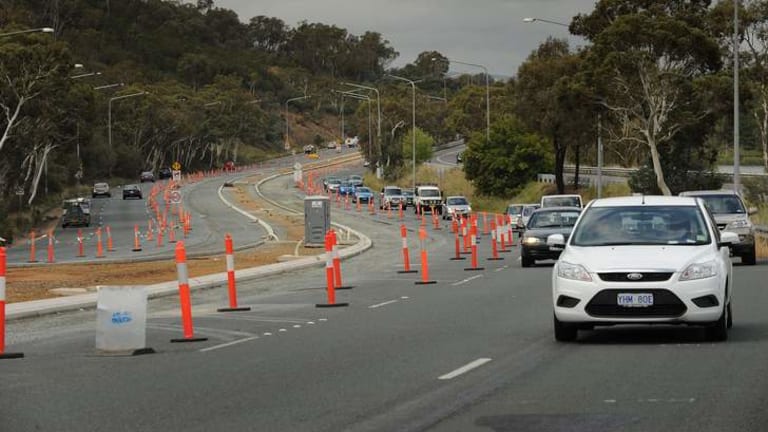 The road building project has also been plagued by industrial strife amid allegations of a "phoenix company" - one that has gone broke then reappeared in a different guise.
"The delay has been caused by the wet weather of the past 12 months, as well as the collapse of one of the sub-contractors involved in the construction of the bridges,'' a Commerce and Works spokesman said. "This work is now being undertaken by the lead contractor Woden Contractors."
Victorian-based civil engineering outfit Bridge and Marine was placed in liquidation in December after an application to the Federal Court by the Australian Tax Office, with the company owing more than $5 million, much of it to workers and companies in the ACT region.
Woden Contractors has hired a company closely linked to Bridge and Marine to help complete the job, prompting workers and subcontractors to down tools on Wednesday when they were told of the links.
Documents from the Australian Securities and Investments Commission show John Denis Thomas is a director and secretary in both Bridge and Marine and Civil Bridge and Wharf, which is due to start work on the arterial road.

Noel Towell is State Political Editor for The Age
Morning & Afternoon Newsletter
Delivered Mon–Fri.