UPDATE: For the latest on this story, click here
The number of flats will more than triple, and residents will have access to a communal vegie patch, cafes and child care as part of a radical redesign of the Northbourne flats.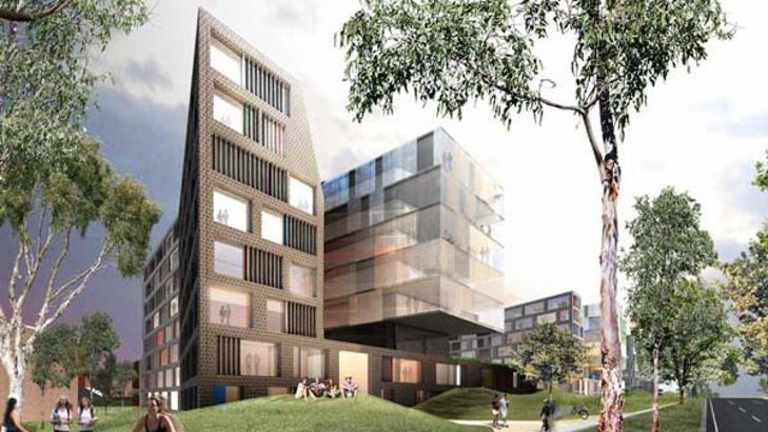 The winner of a design competition to remodel the flats has been announced by Community Services Minister Joy Burch.
The jury was unanimous in its decision to award first prize to a design named "Weave" from Melbourned-based firm John Wardle Architects, with Ms Burch citing the design's sympathy with the surrounding environment and its practicality and achievability as key elements in the decision.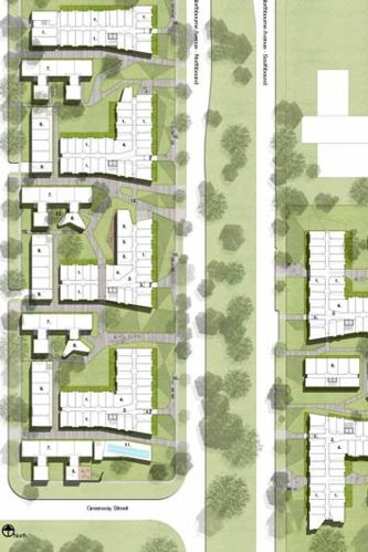 PHOTOS: Weave, and other finalists
Weave, which increases the number of units in the area from 248 currently to 905, proposes to retain some of the original, heritage-listed Northbourne flats as part of the design, while also adding community gardens, retail outlets, a caf, child care facilities, and a host of sustainability features including a mini wetland and photovoltaic panels.
"While there is much work to be done, including resolving the heritage issues, I am confident that by the second half of next year we will see the commencement of work on site," Ms Burch said.
"At the same time Housing and Community Services will start meeting with the tenants of the Northbourne Flats to talk to them about what this outcome means to them. I would like to make clear that the tenants are guaranteed of their tenancy.
"Housing ACT will start work with the tenants shortly to understand their needs and the most appropriate location for them."
The national competition for a design for the new Northbourne Flats attracted 40 entries from architects around Australia, which were put on display for the public to vote on a "People's Choice" award, won by Koichi Takada Architects, for 'Canberra Wave Gardens'.