Jack Waterford ("Secret deal taints Barr's regime", Forum, February 19, p1) was correct to reject the claim that criticism of the GWS/Grocon proposal to develop the Manuka Oval precinct is another case of nimbyism. The Canberra Times online poll on upgrading Manuka Oval (also reported that day), however, asks the wrong question. I agree that Manuka Oval could do with some work, but does it need a further $100million spent on it, or could that be better spent elsewhere?
Since when are revenues from asset disposals hypothicated to fund particular developments? We don't need a corruption commission yet. What we need is the application of sound public finance principles and practices, along with greater transparency in the territory's development approval processes.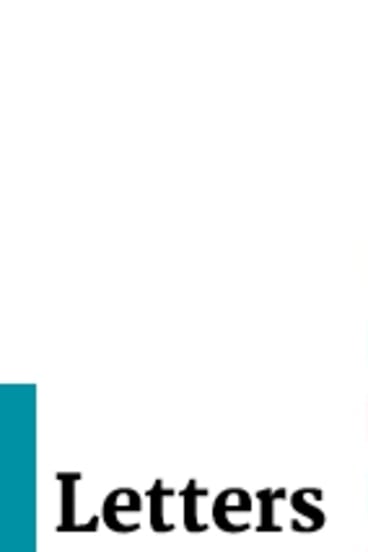 Lastly, why do we have an economic development directorate? The Berlin Wall came down in 1989.
Mike Buckley, Barton
Sign Grocon up
I have a solution for the National Library's funding predicament. As Grocon has generously offered to upgrade Manuka Oval in return for a small patch of land, I wonder if they would come at making a small contribution to the library's running costs in return for the Patrick White Lawns. Maybe a new stadium or a 34-storey block of apartments? Well worth it!
Nick Swain, Barton
Give ACT workers a go
Eric Hunter (Letters, February 22) raises a crucial point on the proposed Manuka development. Extracting maximum value for all major construction work demands answers to his salient question "... how much of this profit will stay in Canberra?"
The answer all too often is very little. The ACT government's first instinct on large projects is to look anywhere but Canberra. When we import construction services we export experience, profit and opportunity. Private clients trust ACT contractors to build their projects, including our amazing airport and world-class hotels.
We neither want nor need to be "protected" from outside competition. But if Canberra is to retain the real value of major developments, we must insist on being allowed to compete.
Kirk Coningham, executive director, Master Builders
Fence foxes out
It is folly to simply hope the fox problem at Jerrabombera Wetlands Nature Reserve ("Learning to live with a fox problem in the wetlands", February 8, p6) will go away. Something has to be done; like the construction of a fox-proof fence.
The concept works well at Mulligan's Flat.
Given the enlightening revelation of the $1million subsidy to the greyhound racing industry, why not redirect some of this money to the project.
It is a nature reserve, after all.
Anthony Bruce, Gordon
A quick fix
I always thought I would never speed through a school zone, but some years ago I was booked for doing just that. The reason was simple. Despite the roadside signs, I didn't realise I was in a school zone. In my case, speed cameras would have made no difference. The reasons for speeding need to be understood and targeted, not just the speeding itself.
Speed cameras provide no data on reasons or intent. Police speed traps do provide an opportunity to collect data, although I doubt that data collection would be on the police radar, pun intended. What to do?
I suspect police would not welcome a suggestion to set up speed traps and administer a properly designed questionnaires to offenders. Alternatively, the ACT government could invest in a trial of flashing signs commonly used in NSW and compare before and after driver behaviour.
The flashing lights could be mobile and tested at various schools. If they resulted in a worthwhile reduction in the incidence of speeding then they could be expanded to cover all schools in the ACT. Let's make a serious attempt to understand and change driver behaviour in school zones, rather than targetting them as cash cows.
Gordon Calcino, Lyons
Do the maths
I hope Mick Gentleman has paid very close attention to Tuscon's Sun Link streetcar program ("Light rail benefits are clear for Canberra: Tuscon tram boss", canberratimes.com.au, February 24). This "model" tram travels 6.3 kilometres in about 30 minutes, ie, half the length of the Gungahlin-Civic proposal in the same elapsed time.
It is an inconvenient truth that the much lower construction, capital and operating costs of bus rapid transit (BRT) mean the benefit-leveraging ratio from BRT is much, much more than from light rail. Brisbane, Cleveland (US), Pittsburgh, Las Vegas, Ottawa, and Eugene are all low-density, car-centric cities that have leveraged good to excellent returns from their investments in BRT whilst also gaining world-class transit systems. These returns are two to 10 times better than those that would have resulted from a comparable light-rail system.
Why can't Canberra do the same? Canberra already has the trained drivers, service facilities/technicians and know-how to operate BRT, and it will integrate seamlessly with ACTION?
Jeff Carl, Rivett
Reinstate arts funding
The Childers Group (an independent arts support group in the ACT) strongly endorses Sasha Grishin's comments ("Canberra's cultural institutions crippled by cuts to arts funding", Forum, February 20, p4).
The group has written to Prime Minister Turnbull noting that the continued imposition of efficiency dividends is now affecting the institutions' capacity to meet their legislative requirements and the public's expectations. We reject the assumption these institutions have an infinite capacity to do more with less while trying make their collections available nationally through digitisation, travelling exhibitions, publications and conferences. These functions differentiate their role from all other government agencies; as small organisations, their capacity to make efficiencies is limited, and cutting curatorial staff and other specialists is not an option. Cutting back on leading-edge digitisation programs will clearly have an impact public access, as will the reduction in the number of travelling exhibitions. Any reduction in institutions' opening hours will have a major economic impact in the ACT.
Australia's cultural heritage should be valued, sustained and shared. It represents our identity, our history and our future. Funding levels need to be reinstated in the May budget.
Emeritus Professor David Williams spokesperson, the Childers Group
Federal Senate has turned into interfering house of resistance
The Turnbull government is right to introduce legislation for reform of the Senate. Once an integral house of review, it has recently morphed into an interfering house of resistance.
It is understandable that various senators – spellbound, perhaps, by their newfound prestige and pay packets – would argue otherwise, but the the simple fact is that some micro parties were not elected due to the overwhelming will of the people.
Rather, because of either a trick of numbers involving complicated cascading preference deals, or confusion between similarly named political parties, long-shot candidates all of a sudden found themselves representing hundreds of thousands of citizens, on the back of a minuscule number of primary votes.
Granted, there needs to be a sense of accountability between the upper and lower houses, but when a division of government is peppered with both single-issue candidates and members who see the chamber as their personal plaything, some constitutional common sense and rigorous reform are indeed called for.
Peter Waterhouse, Craigieburn, Vic
Vote for a person
Whether it is secret preference sharing, or a branch stacked with carefully selected ideological dinosaurs, it is clear most politicians represent "micro-parties", not the community, and that none of the major parties is the slightest bit interested in promoting democracy. That is why it is so important for us all to follow Julian Cribb's advice "don't vote for a political party, vote for a decent human being" (Letters, August 2, 2015), and for us all to be given advice on how to accomplish this, despite the efforts of the major parties to ring-fence all the votes.
Adrian Gibbs, Yarralumla
Federal Parliament's stated concern presently is that the democratic process has been corrupted by covert deals that deliver senators nobody ever voted for.
By extension, as we are now all aware the largest parties are increasingly funded and generally beholden to vested business interests (property developers most notoriously, but not exclusively), could we just cut out the middlemen and place those who pay the pipers directly on the ballot paper instead?
Alex Mattea, Kingston
Potential politician
After his National Press Club address, Stan Grant was immediately quizzed about his political ambitions. The ensuing answer proved he has three essential qualities to make an excellent politician. His brilliant oratory, with hints of humour, highlighted he has both the personality for public life and the passion and dedication to contribute to Australian society.
Most importantly, Grant's answer was characterised by strong ambiguity and rhetoric, cleverly refusing to neither rule out or confirm an entrance to political life. One cannot be a modern-day politician unless they fail to directly answer a question.
Rory O'Sullivan, Bruce
China's territory grab
China's so-called "island belt", as described by Barrie Smillie (Letters February 18), is a series of artificial islands built on reefs to claim territory illegally. China's claim is based on a discredited 1935 map.
International law allows freedom of navigation anywhere outside a 12 nautical mile limit from a nation's land.
Trust me. I know. As a former naval officer in the United States Navy, and a navigator, we always passed a Soviet spy trawler parked exactly 12.1 NM outside the two channels leading to and from the huge naval bases at Norfolk, Virginia.
Recent passages by military ships and aircraft through the South China Sea are a not-so-subtle reminder of an international principle.
Gerry Murphy, Braddon
Slow population rise
Scott Morrison is a famously smart fellow, so I very much hope Geoff Davies' excellent article ("People cost a lot of money", Times2, February 22, p4) comes to his attention.
Australia's absurdly high immigration rate has not only caused severe environmental damage, pushed home ownership out of the reach of many young people, clogged infrastructure and degraded our quality of life, but is an enormous waste of money.
As Dr Davies points out, "a much slower growth rate could still leave plenty of room for having babies, for immigrants and for refugees", and would save so much money ($50billion or more a year) that such things as improvements to our health system, schools, roads and public transport networks – as well as projects such as the NBN – could easily be afforded.
If Mr Morrison can persuade his cabinet colleagues to do the right thing – which would involve ignoring the selfish interest groups that lobby for maintaining our present rate of population growth – he can be the hero of the hour, and solve the nation's budget problems without resorting to pensioner-bashing or other unpalatable options.
Tony Healy, Florey
Geoff Davies ("People cost a lot of money", Times2, February 22, p4) strongly supports Jane O'Sullivan's "immigration multiplier" theory that each 1per cent of population increase "uses up" about 7per cent of GDP. But O'Sullivan's claims ignore historic data. At various times in the past, countries such as the United States around 1900 and Australia in the 1950s had both high immigration and high birth rates, yet their GDP growth was also rapid, and clearly they did not descend into the abyss. According to Austrade, Australia's economic growth has outperformed its peers over the last two decades.
The fallacy seems to be that Davies and O'Sullivan take only costs into account, and assume the required additional infrastructure is not "useful", as if additional jobs, roads, schools and hospitals did not provide benefits for the existing population as well. While I agree our current migration rate is too high, they cannot sheet home the "choking" of our cities entirely to migrants and their needs. The chief causes of these problems are bad planning, political incompetence and underinvestment. Of course, we should have a sensible discussion about migration, but framing migrants entirely as burdens doesn't seem to be the best way to go about it.
David Roth, Kambah
Haig Park an oasis in the heart of the city
Surely, Simon Copland is kidding when he demands the "revamping" of Haig Park ("Historic park has turned into a waste of space", Times2, February 22, p5). The last time I visited Haig Park it was an oasis in the midst of the dreary Civic landscape. It was a little shabby, and it could do with some better lighting and perhaps an outdoor cafe, but let us hope it is saved from the intrusions and indignities suffered by Commonwealth Park. And those magnificent exotics should never be replaced by rows of dreary, branch-shedding brittle gums.
Graham McLennan, Higgins
Simon Copland does acknowledge Haig Park is "unique and, in its own strange way, beautiful". A pity he also describes it as "a huge waste of space". For the powerful owl, which has had intermittent residence in Haig Park, Turner, it is home and anything but a waste of space. The powerful owl should be consulted before any ambitious master plan is accepted.
Judy Kelly, Aranda
Donald Trump
For what it is worth, I am with the Pope as regards Donald Trump's right to be called a Christian.
I see nothing in the man's behaviour to convince me he is a genuine Christian – as opposed to a merely nominal one.
Anyone can call himself a Christian, but how are we to react to consistent aggression and egotism, and repeated abuse of those who might throw some light on weaknesses in the Trump rhetoric. Anti-Muslim, anti-migration, anti-women!
Wow! Nothing inherently Christian there.
D. A. Nolan, Nicholls
Casually searching for a nearby entry in our 1954 Concise Oxford dictionary, I came across trumpery: 1. Worthless finery; rubbish; nonsense. 2. adj. Showy but worthless, delusive, shallow.
Well, at least he's living up to his name!
Peter Baskett, Murrumbateman, NSW
TO THE POINT
CHANGE THE RULES
The facts on negative gearing are simple. Only 10per cent of the population negative gear. This means the other 90per cent of us are paying the taxes these investors avoid. How much? According to Mr Shorten, $32billion. It's not rocket science: the rules need changing.
Ray Armstrong, Tweed Heads South, NSW
POLITICAL DANCE
So, the Prime Minister once depicted negative gearing as "tax avoidance", noting that "every tax deduction once created develops a constituency which will fight to defend it" ("Malcolm Turnbull draws battle lines for real estate election", canberratimes.com.au, February 23). Many a true word spoken in jest?
John Richardson, Wallagoot, NSW
"Smashing home values". Another vote-catching three-word slogan from Prime Minister Abbott. Oops, sorry, Turnbull.
Harry Samios, O'Connor
SELECTIVE COMPASSION
Australian Medical Association president Brian Owler, speaking of baby Asha and Nauru, said: "There are times, in any nation, where the medical profession must act in the interests not only of our patients ... but act in the national interest." Would that the same compassion was shown to death-with-dignity aspirants.
Greg Cornwell, Yarralumla
LOOK FURTHER AFIELD
Why doesn't the Chief Minister look to say, integrating carefully designed three-storeyed townhouses, etc, into cosseted Reid and West Campbell, for his hoped-for inner-city population expansion, instead of fouling the West Basin precinct with new streets and serried ranks of dreary, view-blocking, foreshore-alienating blocks of flats? ("Barr wants 20,000 in Civic", February 20, p1).
Jack Kershaw, Kambah
THIS ISN'T SYDNEY
Andrew Barr wants Canberra to be Sydney. Thanks Andrew, but that's directly at odds with the way Canberra's been designed (albeit not maintained by the ACT government), and most of us don't want that. If you want that, please move to Sydney and do us all a favour.
J. Coleman, Chisholm
SHAREWAY A FAIL
I am glad to hear that the government thinks the Bunda Street shareway is a success, but does it really have to be so ugly? It looks like a failed attempt to tart up an industrial site. And whose idea was those rusty-looking gardens beds? It truly is the most unattractive street in the CBD.
Barbara Bankovsky, Kaleen
Email: letters.editor@canberratimes.com.au. Send from the message field, not as an attached file. Fax: 6280 2282. Mail: Letters to the Editor, The Canberra Times, PO Box 7155, Canberra Mail Centre, ACT 2610.
Keep your letter to 250 words or less. References to Canberra Times reports should include date and page number. Letters may be edited. Provide phone number and full home address (suburb only published).
Morning & Afternoon Newsletter
Delivered Mon–Fri.