NSW shark nets kill protected turtles, dolphins and Australian fur seal
They're supposed to make beaches safer but shark nets are responsible for killing 151 of Australia's most precious marine creatures.
The annual NSW Shark Meshing Program runs from September to April, and last year nets from Newcastle to Wollongong ensnared 301 non-target marine creatures and killed 151.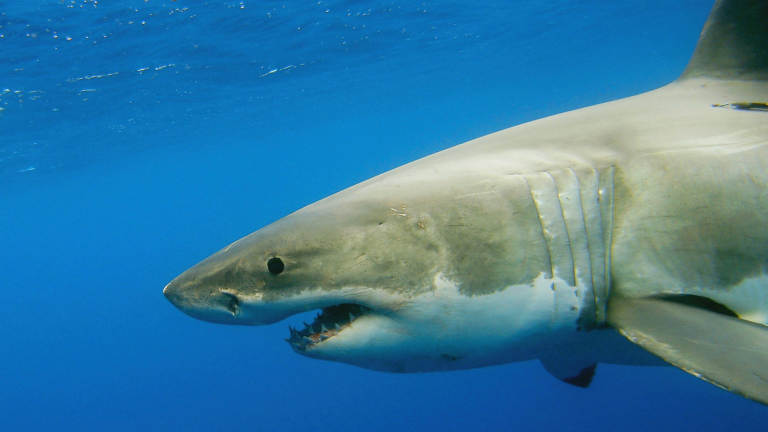 Among the dead were two endangered Loggerhead and Leatherback Sea turtles, four Green turtles and two Hawksbill turtles.
An Australian fur seal was killed, along with two common dolphins, two indo-pacific bottlenose dolphins and 45 protected rays.
The 2016-17 figures are what NSW Department of Primary Industry refers to as 'bycatch'. The death toll has promoted animal advocates to call for the end of meshing entirely.
Humane Society International marine scientist Jessica Morris said despite the same shocking statistics every year, the nets went back into the water.
"Nets are killing the threatened marine life our governments are legally responsible for protecting, plain and simple. They are an outdated and ineffective technology that does not reduce the already low risk of a shark bite."
The shark nets installed at 51 beaches along the coast are not designed to create a total barrier between bathers and sharks.
However they are fitted with acoustic warning devices to alert dolphins and whales.
She said the marine ecosystem could not sustain the annual death toll associated with nets and there was an urgent need for innovative non-lethal alternatives.
Twenty SMART drum lines will be deployed off the Illawarra and Shoalhaven coast, as part of a six month state government trial.
Ms Morris said she was "cautiously hopeful" the use of SMART drum lines and aerial surveillance of sharks could soon end the era of shark netting on the NSW coast.
However, a NSW DPI spokesman confirmed the scope of the Shark Meshing Program throughout 2017-18 would be unchanged and operate as normal.
So far 35 SMART drum lines are currently deployed between Ballina and Evans Head, 10 between Coffs Harbour and Sawtell and a further 10 at Forster/Tuncurry.
Another 30 drum lines are due to be deployed at Kiama and Shell cove, Ulladulla and Narrawalle and another location yet to be confirmed.
"NSW DPI is evaluating the data from a six-month trial of mesh nets on the North Coast and will assess the performance of both nets and SMART drum lines against the objectives in the management plan, including reducing the risk of shark interactions with potentially dangerous sharks and minimising the impact of the nets on all fauna," the spokesman said.
• 17 Grey Nurse Sharks, 6 killed (Critically endangered)
• 22 White Sharks, 14 killed (Vulnerable)
• 1 Great Hammerhead, killed (Endangered)
• 1 Scalloped Hammerhead, killed (Vulnerable)
• 6 Green Turtles, 4 killed (Vulnerable)
• 2 Hawksbill Turtles, both killed (Vulnerable)
• 1 Loggerhead Turtle (Endangered)
• 1 Leatherback Sea Turtle (Endangered)
• 2 Common Dolphins, both killed (Protected)
• 2 Indo-Pacific Bottlenose Dolphins, both killed (Protected)
• 1 Australian Fur Seal (Protected)
• 165 Rays, 45 killed (Protected/Non-Target)
• 71 Smooth Hammerheads, all killed (Non-Target)
• 5 Angel Sharks, 1 killed (Non-Target)
• 1 Thresher Shark, killed (Non-Target)
• 2 Port Jackson Sharks (Non-Target)
• 1 Finfish, killed (Non-Target)
Georgina is a reporter for The Canberra Times