One birthday and 35 random acts of kindness
There are all kinds of ways to celebrate a birthday – but this way is pretty special.
Charnwood mum Elizabeth Kikkert is turning 35 next Friday and planning to celebrate by performing 35 random acts of kindness.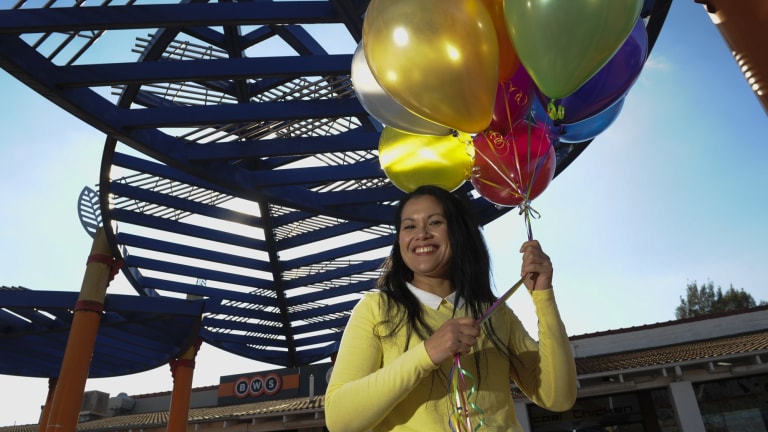 She did the same thing privately last year for her 34th birthday – 34 random acts of kindness, from giving her local garbage collector a can of soft drink to offering flowers to a stranger to handing out crayons and colouring-in books to children at the local hospital emergency department.
"It was just so much fun getting out of your comfort zone," she said.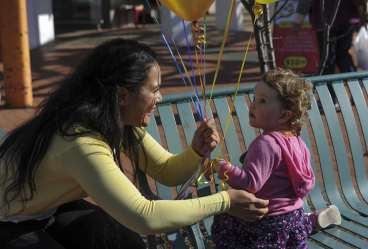 This time, she is hoping to get suggestions from the community which might have someone in mind who could do with a pick-me-up.
Mrs Kikkert said it was around her 30th birthday that she realised she didn't want the focus to be on her anymore and turned the tables by giving her family and friends gifts and gestures.
She says the euphoria she feels by making someone else's day beats a pile of presents every time.
"My husband asked me what I wanted on my birthday this year and I honestly couldn't think of one thing I wanted – maybe a nice lunch with him.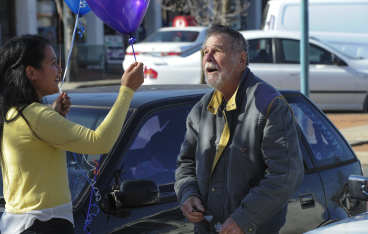 "I'm actually happier giving people things rather than have people give me presents."
Mrs Kikkert is the director of public affairs in Canberra for the Church of Jesus Christ of Latter-day Saints and a mother of five children aged from seven to 14.
She said her birthday plan was all her own doing, but she was guided generally by the teaching of the church.
"When there's a newborn, we always think it's a gift to the world and it brings us happiness and joy. And I thought, 'Why does it have to stop at babies?'. We could always bring happiness and joy to other people as grown-ups. So that's why I started doing it," she said.
"And also, I am a member of the Church of Jesus Christ of Latter-day Saints and we are often helping people and serving people. And I know there are so many people out there who need help but don't have anyone. I just wanted to be an instrument in helping them out in some small way."
On Thursday, she got the ball rolling by handing out balloons at the Charnwood shops, putting a smile on the face of more than a few people on a day of dazzling winter sunshine.
Mrs Kikkert said she loved Canberra and was happy to do anything that helped make it a "more special place".
"I just love the people here. And I think the more you serve people, the more you love the place you live, no matter where you're at."
To make a suggestion for a random act of kindness, contact Mrs Kikkert at kikkertelizabeth@gmail.com
Megan Doherty is a reporter for The Canberra Times