One sourpuss can close a club, says Harmonie chief
It only takes one sourpuss to close a licensed club these days, says Harmonie German Club president Hans Stoehr.
Mr Stoehr is among people wary of the ACT government's idea of rezoning land for high density residential and public housing because it could lead to noise complaints and closure of neighbouring businesses.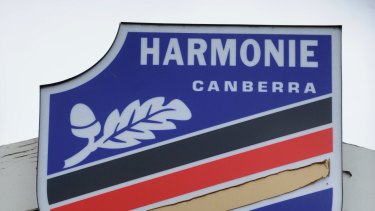 The government has flagged multiple planning changes for about 17 sites across Canberra, which includes two blocks in Narrabundah.
The blocks are near the Harmonie German Club, oval, ball park and veterinary clinic.
"This will be the demise of our club, when you only need one sourpuss to complain, we will close,'' Mr Stoehr said.
In its 53 years the club had been avalaible for new arrivals including Jennings Germans and Snowy scheme workers.
"I'll be fighting tooth and nail for that club, it is the backbone of Canberra,'' Mr Stoehr said.
The block next door was needed for parking and perhaps expansion under the CZ light commercial and recreation zoning.
Old Narrabundah Community Council chairman John Keeley says mixing residential and commercial activities has closed clubs before and the Harmonie German Club was one of the territory's few live music venues.
In 14 years on the community council Mr Keeley said the government's latest approach, to signal planning changes well ahead of varying the Territory Plan, was welcome.
But he remains wary of consultation tactics.
Mr Keeley has called a public meeting on Monday to outline proposals and impacts on neighbouring entities, such as the Boomanulla Oval Aboriginal Corporation which had a large amount of development planned for the area in question.
He said the Inner South Veterinary Centre could also suffer from noise complaints, should the rezoning and development proceed and people complain about dogs barking at night.
Inner South Veterinary Centre co-owner Isabelle Resch said the practice did not have a strong opinion about the planning proposal at this stage, was sitting back gathering information, but was concerned about issues which may arise.
"If residents do move in to the block next door there is the potential for noise complaints. It is early days, it is an interesting proposal.''
Canberra Cavalry chief executive Max Viney said the rezoning could have negative and positive impacts on the baseball league's ball park, raising noise and parking issues, and also an opportunity for bringing in new fans.
Mr Keeley said the ACT Community Services directorate and ACT Planning Institute were invited to the public meeting at the Harmonie Club starting at 7pm on Monday.
"The government will stage community meetings and say they desperately need housing, and we do need housing. But there has to be a planning process.''