The French city of Lyon is an almost-island formed where the Rhone and Saone rivers meet. At the southern tip where the rivers join is an area of 150 hectares known as the Confluence. This rundown area was occupied by a river port, a wholesale market and two massive prisons built in 1831 and 1865.
In 2003, the first phase of a total redevelopment of the site began as a public-private partnership. As the development now nears completion, the docks have been redeveloped as housing, the markets include primary and secondary schools, and other areas have been developed for offices and commercial spaces, a shopping centre, theatre and museum.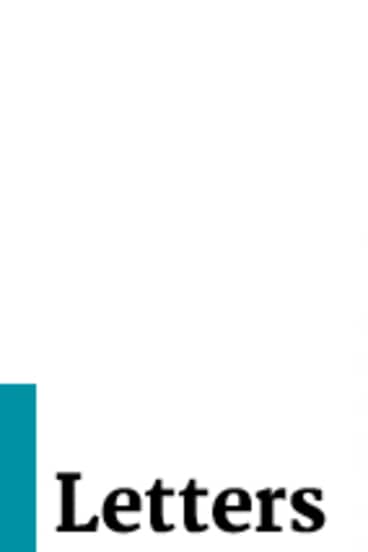 One of the prisons is being converted to offices and homes and the other to a university. The project has been run as a whole, aiming for high levels of sustainability and with design competitions resulting in imaginative and attractive outcomes. Despite achieving high densities the area is open, attractive and very liveable, providing facilities for the whole of the city.
Compare this to Canberra, where the Land Development Agency has now taken over the planning function for potential development sites. This is the LDA that wanted to demolish the Old Bus Depot Market and surrounding buildings for more dreary six-storey apartment blocks. The LDA now plans to overdevelop the Yarralumla Brickworks site with inappropriate residential buildings of up to eight storeys, but with no plans for the reuse of the brickworks heritage areas.
And it is the LDA which will put yet more six-storey unit blocks on the West Basin foreshore, starting on the futsal court site, with no plans to proceed with the lowering and covering of Parkes Way, which is the essential step to linking the lake to the city. Furthermore, the ad hoc development of the futsal court site will destroy the opportunity to develop the foreshore as a whole for the benefit of all the community and specifically destroy any chance of the Australia Forum proposal being given proper consideration.
Canberrans should, by now, see a pattern developing. A pattern where our prime community sites are sold off to developers for maximum profit with a complete lack of regard for community needs. The reversal of this trend requires planning powers to be returned to ACTPLA and the role of the LDA limited to the development of sites that considered overall planning designates for residential and commercial uses. It requires a government with imagination and the interests of the whole community at heart, not just the interests of big developers, big unions and big clubs.
Readers are urged to look at the website lyon-confluence.fr to see what can be achieved. If the French can do it, why can't we?
Alan Robertson, Canberra City
Jack Waterford (''Triumph of the second rate'', Times2, October 8, p1) is right in saying that our city deserves better than second-ratedness in planning and that it needs ''some leadership, some idealism, some guts''. As voters, Canberrans have the opportunity to become engaged and demand better planning from our elected representatives. Residents of Yarralumla, Deakin, Curtin and many other suburbs have demanded better planning for the Canberra Brickworks and environs, with hundreds attending public meetings, writing submissions, and over 4000 signing a petition some months ago.
Many other Canberra residents are determined that proposed developments in their suburbs are well planned. By becoming organised and co-operating with each other, through residents' associations and community councils across the city, and by engaging actively with our elected representatives and government agencies and other stakeholders, we can demand better.
Marea Fatseas, president, Yarralumla Residents Association
A paradise lost
Ah, Canberra! The perfect place to live! Well, not if you have been the subject of vandal attacks such as the one at the Rivett retirement home (''Retirees living in fear after vandals hit village'', October 9, p5) and institutions in Chapman a few days earlier. And it will be a miracle if the offenders are located and charged.
What are the odds that the offenders have already proudly posted details of their attacks on social media using their latest iPhones? The ACT Police prefer to be chasing after elusive terrorists than attending to boring community crime. Their first reaction to a report of such crime always seems to be ''we can't catch them''.
No, the ACT Police don't want to catch up with them - they may well be children from an ACT government employee's family - or worse, from a police family.
Perfect place to live? Maybe have been once. Now we are living in a fool's paradise, paying for law enforcement that isn't there.
Mike Phoenix, Greenway
ANU's wilful ignorance
The ANU management's response to allegations of bullying is itself indicative of the causes of the malaise. Management have known of the pathologies in the School of Political Science and International Relations, but have preferred to maintain a policy of ignorantia affectata - a willed and cultivated ignorance - and thus have contributed to its exacerbation.
It makes no sense to say that ''the university is unapologetic about creating opportunities and supporting high potential for early and mid-career academic staff - to do so is essential for renewal'' when some of the staff who left were precisely in this category.
Full disclosure: until January 31, 2014, I was a member of the above school and, prior to that, held an academic appointment in the predecessor departments and school which formed part of SPIR after the radical restructuring of ANU in mid-2010.
Equally, it makes no sense to claim that the ANU in general and SPIR in particular are ''mindful of improving gender balance'' when the explicit trend isn't a reproach to it.
Also consigned to the same category of flummery must be the claim that the continuing instability in SPIR is the result of ''malcontents''.
By way of example, just five of those so-called ''malcontents'' were well-published, internationally respected, and have over 120 years of teaching experience.
The important question, overall, is not about malcontents; to borrow from Canada's Wilfrid Laurier, it's about decent academics asking only for a loaf and being given a stone.
Mike McKinley, visiting Fellow, College of Arts and Social Sciences, Australian National University
Biden's slip reveals we don't know who the real enemy is
On October 2, US vice-president Joe Biden made one of his famous off-the-cuff remarks at Harvard University's Institute of Politics, saying that the Turks, Saudis and United Arab Emirates ''poured hundreds of millions of dollars and tens of thousands of tons of weapons against anyone who would fight Assad, except that the people who were being supplied were al-Nusra and al-Qaeda and the extremist element of jihadis coming from other parts of the world''.
Biden later apologised to Turkey and UAE.
As is well known, these countries, plus Qatar and Kuwait, do fund Islamic State. One has to ask the obvious question.
Does our amateur Australian government fighting yet another US-engineered war for US military expansion, know that their coalition partners are funding the same so-called enemy that Australia is fighting? What the hell are we doing in this Middle East quagmire?
Rhys Stanley, via Hall, NSW
Don't count on journos
How does the Australian Bureau of Statistics know that there were 30,000 fewer people registered as employed in September? (''Unemployment rate hits 6.1 per cent in September'', canberratimes.com.au, October 9). Not by counting them.
It uses a statistical formula. Economists and journalists who report and comment on employment figures do not comment on the sources and methods used by the ABS in compiling employment figures. That's because none of them can explain it.
Government statistics are often ill-defined, inaccurate and productive of mischief making when used in developing economic and social policy (''Hockey eyes new fee to fix dodgy ABS jobs data'', canberratimes.com.au, October 9).
The passive acceptance of official data by professional economists and the mainstream media ranks among the more shameful aspects of their professional conduct.
Economics would progress more quickly if economists and journalists asked more questions before admitting official data into their analyses and commentary.
Victor Diskordia, McKellar
Barnett's broken record
I am sick of Western Australian Premier Colin Barnett saying that Tasmania should receive less GST revenue so his resource-rich state can receive more.
Our Federation operates on the proviso that the states and territories should be treated equally.
So, I want to ask where is Tasmania's fair share of the defence budget, bases and personnel which every other state and territory share in?
Where is Tasmania's fair share of the public service budget, departments and personnel which every other state and territory share in.
Would Colin Barnett give up all of WA's military bases - their personnel and the riches they bring to Western Australia - to Tasmania. No? Then why should Tasmania be attacked by him for its fair GST share?
Dennis Camplin, Ravenswood, Tas
Link funds' fees to profits
Michael Pascoe's column ''Fee for failure: Most fund managers don't have a business case'' (canberratimes.com.au, October 8) raises the age old issue of financial planner and fund managers' fees.
The issue is this. There will never be fairness for investors until financial planners and fund managers get their cut from profits only, rather than off the total sum invested.
If their take was from profit only, these people be much more careful about how they invested your money because if they took risks and invested unwisely, they would not be paid.
Ray Armstrong, Tweed Heads South, NSW
Good drivers worse off
When it comes to paying compulsory third party insurance (CTPI) on privately used motor vehicles, good drivers in the ACT are paying more than $200 a year to that paid by good drivers across the border.
The reason is that CTPI providers in NSW offer discounts for those with a good driving record and who also hold comprehensive insurance on their vehicle.
ACT drivers can't share in these benefits because the ACT government precludes drivers negotiating directly with CTPI providers.
In the ACT, CTPI providers must submit a CTP Premium Filing Report to the CTP Regulator for acceptance. The Premium Filing Report contains the justification for the premium charge, which is apparently reviewed by an independent actuary before being accepted and passed off to implement by the Road User Authority.
When I questioned the National Roads and Motorists Association about the reason for the significant difference I was told the justification stems from providing a fixed rate premium for vehicle classes and as it is the major provider in the ACT, it accepts the greatest risk; yet NRMA is the cheapest of the approved providers.
Compensation payments listed by insurers for specific injuries do not differ according to where you reside, so that also shouldn't be a factor for higher premiums.
It would be a long bow to draw and claim the ACT is a higher risk zone for third party injuries than across the border when vehicles from each side of the border regularly are operated on the other side of the border to where they are garaged.
In 2013, the ACT government proudly advertised its new system of having approved more CTPI providers would give ACT drivers opportunity to seek competitive CTPI cover, but clearly while it restricts direct negotiation there is no avenue for good drivers to seek competitive CTPI insurance in the ACT.
If you only own one vehicle, the only option the new scheme has made available is stay with NRMA or pay more for a different provider.
ACT drivers who believe they would benefit from having a similar system to that operating in NSW should lobby their local MLA member to get behind changing the current system to one that permits recognition for good drivers.
Col Hill, Palmerston
Two-second gap good, enforcement better
I congratulate Attorney-General Simon Corbell for wanting Canberra's drivers to leave a safe gap to the car in front. Rear-end collisions left both my wife and daughter with permanent spinal injuries. One of those collisions wrote off our car. Mr Corbell can start by changing the law to require drivers to leave a minimum two-second gap.
The current law requires police to prove that a tailgating driver would not have been able to stop to avoid a collision. That's like preventing police from booking a driver for speeding or drink-driving - irrespective of speed or blood alcohol level - unless they can also prove that the driver would not have been able to avoid a collision. A two-second gap will be easy to enforce, because it can be accurately measured with a $100 video camera.
But an enforceable law will be ineffective until it is actually enforced. In 2013 more than 3000 Canberra drivers provided irrefutable proof that they were unable to stop to avoid a collision, by actually colliding with the vehicle in front. But ACT Police currently have so little interest in tailgating that in 2013-14 they issued only 104 traffic infringement notices for these offences. Until the Attorney-General specifically includes tailgating in the ACT Policing Purchase Agreement, police will have little incentive to enforce tailgating laws.
Leon Arundell, Downer
Ground the Wallabies
With all the recent talk of passport cancellations, could I ask that the Australian government give serious consideration to cancelling the passports of the current crop of Wallabies.
After all to be regularly embarrassed by their on-field performances at home is bad enough but to now have to endure the same indignity while they are touring is beyond the pale. Surely enough is enough as far as national pride goes.
Brian Rowe, Campbell
TO THE POINT
NOW WE CARE
Now that our US masters have placed the Ebola crisis at an even priority to the Islamic State threat, no doubt Tony Abbott will soon announce that Australia will raise its response from ''we really don't care'' to ''bloody hell, we had better make a real effort to assist in containing the threat''.
D.J. Fraser, Mudgeeraba, Qld
WEST HAS OWN SHAME
When Tony Abbott condemns the murder by the West of the 1.5 million Iraqi civilians killed as a consequence of the US-led invasion in 2003, then we can ask Hizb ut-Tahrir to condemn Islamic State barbarism.
John Passant, Kambah
ATTACKING MUSLIMS
Australia is not under threat from Muslims. We are not being invaded by Muslims. There are 1.5 billion Muslims in the world, so why are pathetic little people in Australia pretending to be scared of Muslims here? It's nasty, ridiculous bigotry when we are the ones attacking Muslims.
Marilyn Shepherd, Angaston, SA
TASTY GARB
The burqas are better at Hungry Jacks.
Mark Sproat, Barton
BALANCING VIEW
Jennifer Bradley (Letters, October 9) wonders whether right-leaning correspondent H. Ronald actually exists. I think that, if it's possible for Andrew Bolt to actually exist, it's possible for H. Ronald to actually exist.
Gordon Fyfe, Kambah
NO, HE COULDN'T
The latest gunning down of a black teenager by a white off-duty cop in St Louis is a stark reminder that some things have not changed in America, even after the election of its first black president. The ''Yes we can'' pre-election slogan after eight years of his presidency should read ''No we couldn't''.
Rajend Naidu, Glenfield, NSW
COMPETITION FOR JOBS
Do the unemployed people who are qualified for the jobs taken by 457 visa workers have to put in 20 job applications per month?
Stephen Baldwin, Frankston, Vic
SPEND A PENNY HERE
ACT Opposition Leader Jeremy Hanson has told Chapman residents that he has written to the relevant ACT ministers on a number of issues affecting the suburb, among which is the installation of public toilets at Chapman shops. I hope the government sees fit to install the toilets, after all the spending that has been incurred making the shops more aesthetically pleasing - without really adding to the amenities there.
John Milne, Chapman
Email: letters.editor@canberratimes.com.au. Send from the message field, not as an attached file. Fax: 6280 2282. Mail: Letters to the Editor, The Canberra Times, PO Box 7155, Canberra Mail Centre, ACT 2610.
Keep your letter to 250 words or less. References to Canberra Times reports should include date and page number. Letters may be edited. Provide phone number and full home address (suburb only published).
Morning & Afternoon Newsletter
Delivered Mon–Fri.