Parents of Islamic School of Canberra students back administration
Parents of students at the Islamic School of Canberra feel their children are being punished unfairly after it was revealed the withdrawal of federal funding could force the closure of the school.
The school will appeal the loss of $1 million in annual Commonwealth funding, and its provisional ACT registration as a result, after Federal Education Minister Simon Birmingham announced his decision to revoke the funding on Monday.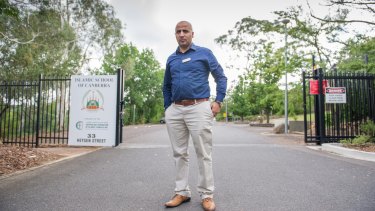 Senator Birmingham said the school's management was not able to demonstrate they had addressed concerns about their "independence, financial management and governance arrangements", following a long-running investigation into the Australian Federation of Islamic Councils (AFIC), which operates the school.
Parents, teachers and students were said to be distressed by the imminent closure of the school on Tuesday, although Islamic Council of Canberra chairman Mohammed Berjaoui still held out hope their appeal would be upheld.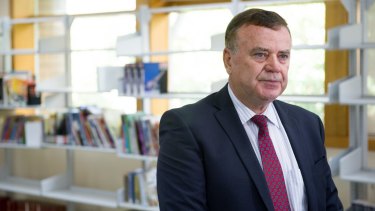 Should it fail, 216 students will have relocate to government schools and about 30 staff will be left unemployed as of April 8.
Mr Berjaoui, who is also the school's business manager, said parents had promised to lobby politicians and even take their fight to the ACT Legislative Assembly to ensure the school remained open.
"The parents are very supportive, it's amazing the phone calls we got last night and this morning ... they're all behind the school, they all want to the school to continue," he said.
The Islamic School of Canberra, located in Weston , was one of five under the microscope after the Federal Department of Education canned $19 million in Commonwealth funding to the Malek Fahd Islamic School in Sydney.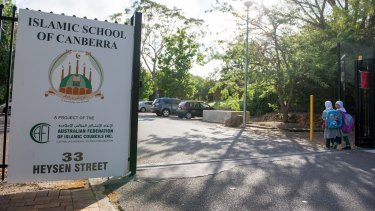 A nine-month investigation found the Sydney school had been operating for profit and had ongoing governance concerns, but Mr Berjaoui maintained those issues were isolated to other AFIC schools and Canberra's school was operating well.
"Us in Canberra, we've got nothing to hide. It wasn't our problem, it was a problem of AFIC and Malek​ Fahd. Our school is a victim here," he said.
Teacher and parent Imad​ Alsmadi​ said some students had not turned up to school on Tuesday and others were left wondering what school they would end up attending.
"It's just technical issues with the people in charge of us and they're not in Canberra. We have nothing to do with it," Mr Alsmadi said.
"There is trouble in other schools in AFIC and we are the ones who have to pay the price."
Two of Mutaz Tahir's children attend the school and he was planning on enrolling his third.
Mr Tahir said his wife was in tears following Monday's announcement and he was yet to inform his children.
"It's a shock to us. It's a discontinuation of our preferred schooling for our kids and it's punishment on us for something we haven't done, as parents, teachers and families," he said.
"I didn't want to tell them because I don't know what to tell them. How can I justify this decision, they don't know the word corruption. What do I say to them? The people who issued the decision to close the school in such record time should think about that."
The ACT Education Directorate is encouraging parents of Islamic School of Canberra students to call 1800 240 584 for more information.
Katie Burgess is a reporter for the Canberra Times, covering ACT politics.