Police call for witnesses after ACTION bus driver assaulted in Fyshwick
Police have published CCTV stills of a man they say assaulted a bus driver in Fyshwick more than a month ago.
Police said a man allegedly assaulted the ACTION driver after a verbal confrontation, having refused to pay his fare about 4pm on Tuesday, May 31.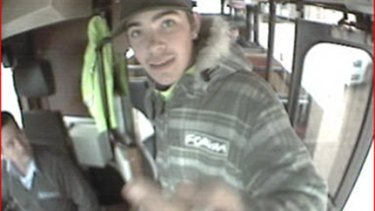 The man left the scene on Wollongong Street before officers arrived.
CCTV footage shows the alleged offender, who is described as Caucasian in appearance, wearing a hooded jumper and a dark hat. The man also wears a stud earing in his left ear.
Please quote reference 5967682. Information can be provided anonymously.