Pressure on Corbell to act on judge rap
The Canberra Liberals say forming a judicial commission to investigate a judge over court delays is inappropriate, and the crisis is partly of the government's own making.
But Attorney-General Simon Corbell said it was premature for Opposition Leader Zed Seselja to prejudge the outcome of the complaint.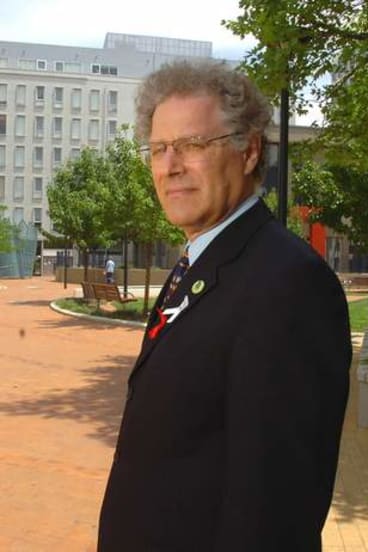 On Saturday The Canberra Times revealed the ACT Bar Association had made a formal complaint about Justice Richard Refshauge's backlog of reserved civil judgments.
The complaint, made under the Judicial Commissions Act, left Mr Corbell with just two options: dismiss it out of hand or convene a three-judge commission.
Pressure will mount this week on Mr Corbell to make a decision, but he declined to give a deadline on Sunday.
''I think the fact that we're at a point where the Attorney-General has to choose between a judicial commission or to dismiss the complaint is unfortunate,'' Mr Seselja said.
''And I think it's somewhat of the Attorney-General's own making; these complaints have been around in an informal way for some time. He would have been aware of those.
''I think the first question he needs to answer is, when did he first became aware of these types of complaints and what did he seek to do about it?''
But Mr Corbell defended the government's efforts to tackle the backlogs and delays plaguing the ACT Supreme Court.
He pointed to the introduction of a docket system - allocating cases to trial judges earlier so they could head off any potential problems - as a positive step.
''I think the government has a clear record of trying to support the court to improve its efficiency and I think it's now time for the case management system to be allowed to do its job and ensure the court's time is used more efficiently,'' he said.
Justice Refshauge's civil caseload included more than 20 cases reserved for longer than 18 months, with one dating back to 2008.
But Mr Seselja, who is also shadow attorney-general, said under the circumstances he believed forming a judicial commission was inappropriate.
''I certainly haven't had sufficient information brought to me that would say that it's appropriate at this stage to go ahead with a judicial commission, and I think that's the crux of the difficulty,'' he said.
Mr Corbell responded: ''I think it's premature of Mr Seselja to make a judgment about the complaint, particularly given that he hasn't actually seen it.''
Last week the government, in keeping with an election promise, released a discussion paper calling for more discretion in the way it could handle complaints against judicial officers.
Mr Corbell said there were ''weaknesses'' in the current regime, ''which is why we've indicated that it needs to be a more multi-faceted response depending on the seriousness of the complaint''.
The complaint against Justice Refshauge came as lawyers, judges and court-watchers continued to call for a fifth full-time judge.
Chief Justice Terence Higgins re-iterated his plea for another colleague on Friday.
Mr Seselja said there was ''no doubt'' it was time to appoint another judge.
''This is people who are innocent who are sometimes on remand, this is people's lives on hold when it comes to serious civil cases that are being delayed for years,'' he said.
''These are not trivial matters and I think it is high time we had an extra judge.''
But Mr Corbell said the government would wait and see how well the docket system worked in alleviating the backlog before committing to a fifth judge.
In the meantime the government was calling for candidates to replace the Chief Justice and Master David Harper, who both retire next year when they reach the compulsory retirement age of 70.
Morning & Afternoon Newsletter
Delivered Mon–Fri.