Professor Peter Collignon says golden staph infections in ACT hospitals could be cut by half
Patients at ACT hospitals are needlessly contracting potentially deadly infections, according to a leading health academic.
ANU medical school professor Peter Collignon says the number of golden staph cases in the ACT could be cut by half by boosting simple infection control procedures. A report by the Australian Institute of Health and Welfare published in December showed the rate of golden staph infections in the ACT had risen two years in a row.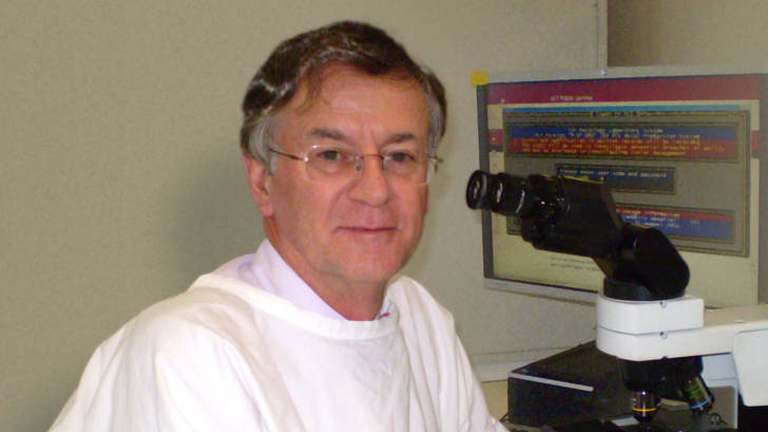 Institute researchers found the ACT had gone from the nation's best performer on in-hospital infection rates to its worst in just three years.
ACT Health defended its standards of care, saying the figures were distorted and unrepresentative of the true state of Canberra's public healthcare system.
Professor Collignon, an infectious diseases expert at ANU, said he believed half of the cases of golden staph - a dangerous bacterial infection - in the ACT were preventable.
''The bottom line is that we should be able to prevent half the cases that are occurring, we should strive to get this lower,'' he said.
Last year the territory had an infection rate of 1.3 per 10,000 days of patient care, while all other states and territories had rates of 1.0 or lower. All up there were 44 reported cases of the disease in the ACT in the past year. Comparatively, in 2010-11 Canberra had 29 reported cases, with an infection rate of 0.9 per 10,000 days of patient care, the lowest rate in the country.
Professor Collignon said the figures might appear alarming but there was no cause for concern.
He said factors such as better surveillance in hospitals, a lower overall population and the influx of seriously ill patients from NSW all inflated the territory's infection rate.
''We've made big impacts in decreasing the absolute number of cases that have occurred over that time,'' he said. ''For Canberra, I personally know we've made an impact. Do we need to do better? Yes we do. But from my personal knowledge, I know we're doing better than a lot of comparable places in Australia.''
Golden staph, or Staphylococcus aureus, is one of the more serious antibiotic resistant bugs and is often involved in healthcare-associated infections.
The professor said a continued focus on simple measures including more hand washing and tighter procedures on intravenous lines could make a big difference.
Last year in Australia there were 1724 cases of golden staph, almost a quarter of which were antibiotic resistant.
A spokeswoman for ACT Health said the higher rate of infection for the territory was not cause for any major concern in any area of the public hospital system. She said the ACT had only two public hospitals and that small variations at a single hospital could affect the overall jurisdictional figure.
''Infection Prevention and Control continues to run a comprehensive surveillance program to monitor healthcare-acquired infections,'' she said. She said some of the other methods in place to prevent the spread of golden staph were extensive staff training and hand hygiene compliance campaigns.
Professor Collignon said he believed there needed to be outside pressure because it encouraged healthcare workers to do better.
''You improve your numbers and that's better for patients that come to those hospitals,'' he said.
Ben Westcott is a reporter at The Canberra Times.