Chances are you'll meet them on the worst day of your life.
But for Australia's frontline staff car crashes, crime scenes, terrorism attacks, bushfires, and medical emergencies are part of their daily work life .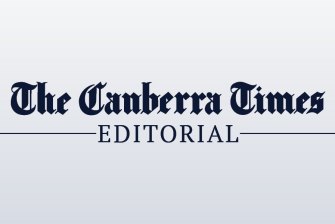 The work takes its toll.
A recent Federal Police review found one-quarter of officers suffered from psychological distress, while almost one in 10 has had suicidal thoughts.
Fourteen per cent show symptoms of clinical depression and 9 per cent exhibit signs of post-traumatic stress disorder.
Awareness of the mental demands of being exposed to inherently dangerous work in the line of duty has increased in recent years
A new report, published on Thursday, titled When Helping Hurts: PTSD in First Responders, has now taken the next step and sought to explore better ways of preventing the debilitating consequences of traumatic stress and improving mental health outcomes for first responders.
The report estimated that up to three to four million Australians live with, or have family affected by PTSD.
That estimate means between 12.5 to 16.6 per cent of Australians are currently battling the condition.
The good news is the report found cultural and legislative change and improvements in management and medical approaches could help reduce the burden.
The report made 31 recommendations, which included calls to develop a national approach to information sharing and raising awareness, best treatment and care for personnel, and managing the health risks of trauma-related stress in first responders.
Crucially, first responders reported they felt toll of long periode on call and high operational tempo.
Lack of sleep, no time to eat decent food, or time to spend quality downtime with family or friends meant staff weren't always in the best shape when exposed to high stress situations.
It is easy to imagine the situation becoming a cycle, one feeding into the other, and spiralling out of control.
The report found that maintaining the health and wellbeing of staff was not just a matter of compassion, but was critical to organisational capability.
That much may seem obvious, but budgetary restrictions has seen all areas of public expenditure (aside from perhaps politicians wages) repeatedly cut back in the name of reducing deficits.
The issue and the solution seems clear, so what do we do next?
More staff, more resources, better support, and better care for those most at risk.
Again, the money issue raises its head.
Luckily, the report authors have foreseen this hurdle and also recommended developing a national approach to collecting and sharing information in order to improve understanding of the issue among politicians, within central agencies, and with the public.
The hope appears to be that an improved dataset will help policy makers and politicians see the benefits of funding services in order to reduce the casualties.
In the end, the public is going to foot the bill one way or another.
It is up to us to decide whether we want to continue with current funding levels and pay the price in broken workers, relationships, and services.
Or pay up front and ensure that first responders have the support the need to do their confronting, yet crucial jobs.
Australia's frontline staff deserve better.