"The remuneration of Australian government employees is fair," Public Service Commissioner John Lloyd said last week as he unveiled the latest policy on the federal bureaucracy's pay negotiations.
It certainly isn't.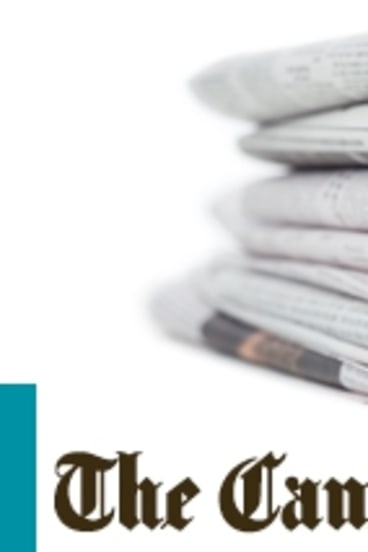 Nor are public servants necessarily underpaid or lacking in benefits, as their unions insist. The unions are right, however, to say the new policy shows the government has learnt little from the past 3½ years of morale-sapping stasis that has dogged the Australian Public Service's attempts to strike new wage deals.
There is nothing "fair" about capping pay rises across the entire federal government workforce of 246,000 full-time-equivalent staff. These employees are as varied as the labour market itself. They include actuaries, microbiologists, riflemen, call-centre operators and hundreds of other types of workers.
A universal cap on pay rises suggests that the scarcity of different employees' labour changes at the same rate. It doesn't. Imposing such a cap will unfairly limit the pay of some public servants while the earnings of their private-sector counterparts may be booming.
Nor does a uniform cap make any sense alongside the central tenet of APS pay policy: that individual agencies negotiate their own wage agreements because this supposedly increases competition and flexibility. If the government has decided (and it effectively did in 2014) that agencies can't be trusted to negotiate their own wage deals, it should end the wasteful practice of having more than 100 separate agreements and return to centralised pay-fixing, which Paul Keating and later John Howard did away with in the 1990s.
And there is nothing "fair" about banning back pay, especially when new wage deals are delayed not by employees but by the commission or other agencies' laggardness.
The latest APS policy also continues the farce of insisting that any wage rise be funded by "productivity improvements", while simultaneously ruling out reduced working hours – which is the simplest way to increase labour productivity.
And, finally, the policy opens the door to the growing use of third parties – explicitly "contractors, labour hire or contingent workers" – to perform the work of public servants.
This trend is not merely a break from tradition. It appears to defy the Public Service Act, which manages those who work for the government and whose implementation Mr Lloyd is meant to oversee. The trend also diminishes the government's ability to uphold ethical conduct among those who work for it, and diminishes scrutiny of that work by allowing it to be conducted beyond the reach of some transparency regimes.
Serious questions have even been asked about whether the use of consultants and others in lieu of public servants is constitutional. Whatever the answers, it's odd that neither Mr Lloyd nor his minister have responded in detail.
The government has lost an opportunity to rebuild some of the bridges with staff that it needlessly destroyed under Tony Abbott's prime ministership. Rather than try to create a rational, fair, market-based pay system for public servants, it has opted to see them only as a cost. As any good manager knows, this short-signed approach will itself prove costly in the long term.
Morning & Afternoon Newsletter
Delivered Mon–Fri.